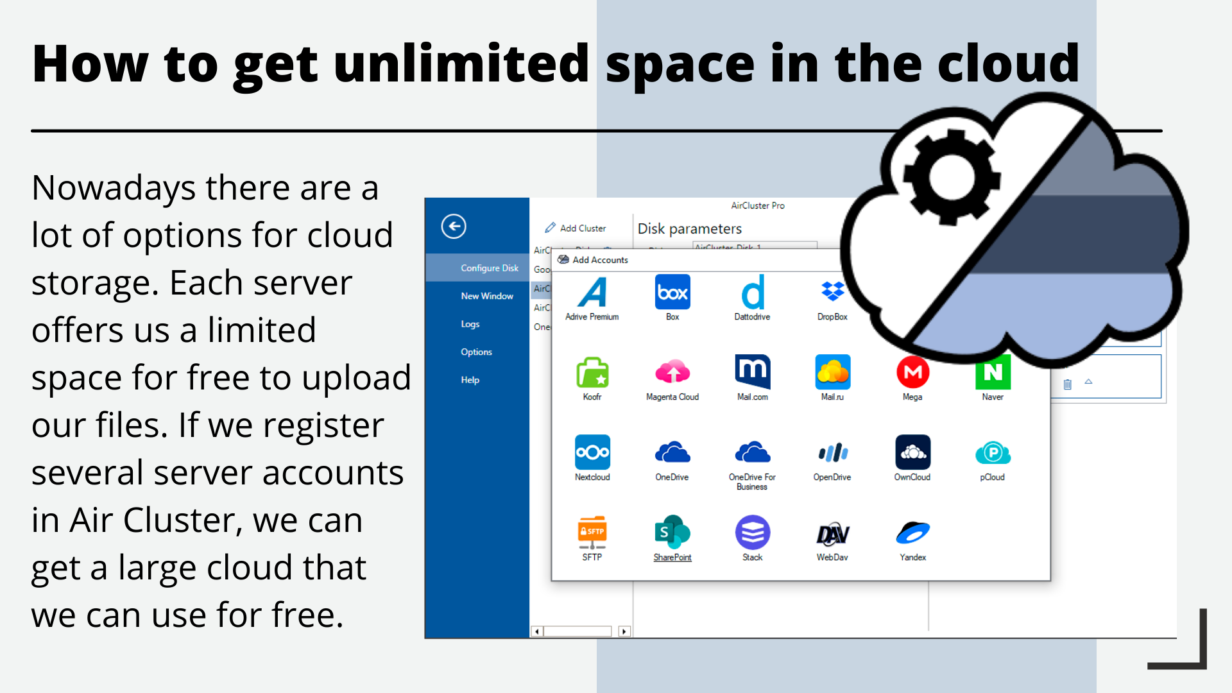 How to get unlimited space in the cloud
Nowadays there are a lot of options for cloud storage. Each server offers us a limited space for free to upload our files. If we register several server accounts in Air Cluster, we can get a large cloud that we can use for free. The more cloud accounts we add to Air Cluster, the larger space will be.
Several clouds offer free space, including Google Drive (15GB), Mega (15GB), Yandex (10GB), PCloud (10GB), Onedrive (5GB), Box (10GB) and Dropbox (3GB). When you create your cluster in Air Cluster, you can add one or more accounts from these clouds to get more space. You can use all this space as if it were a single cloud and make backups of your PC in the cluster.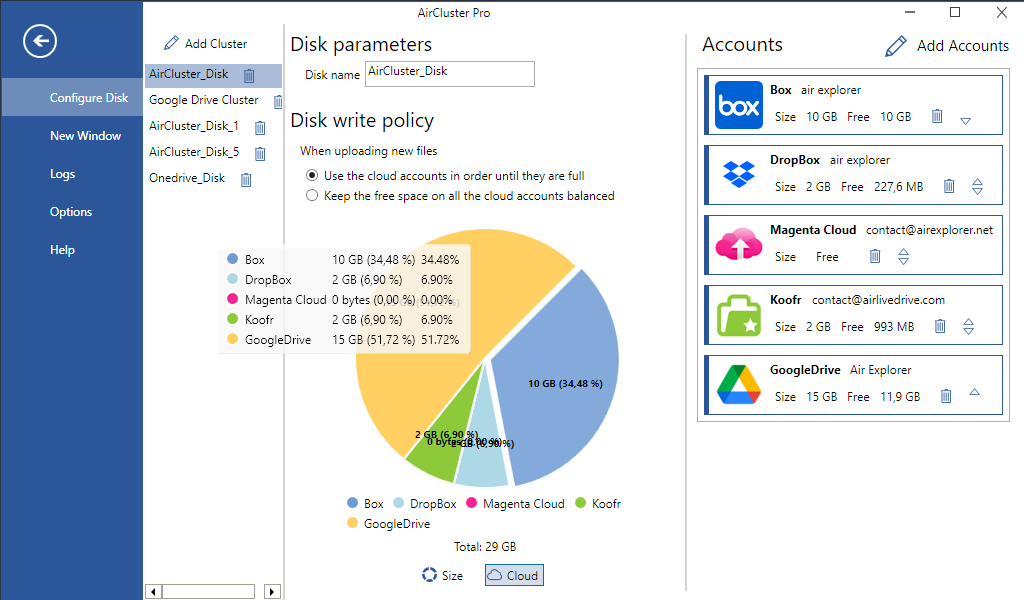 Air Cluster has two options when it comes to distributing the files between the clouds that make up your cluster. Air Cluster can fill in the clouds in order until they are full or keep the free space balanced in all the cloud accounts.