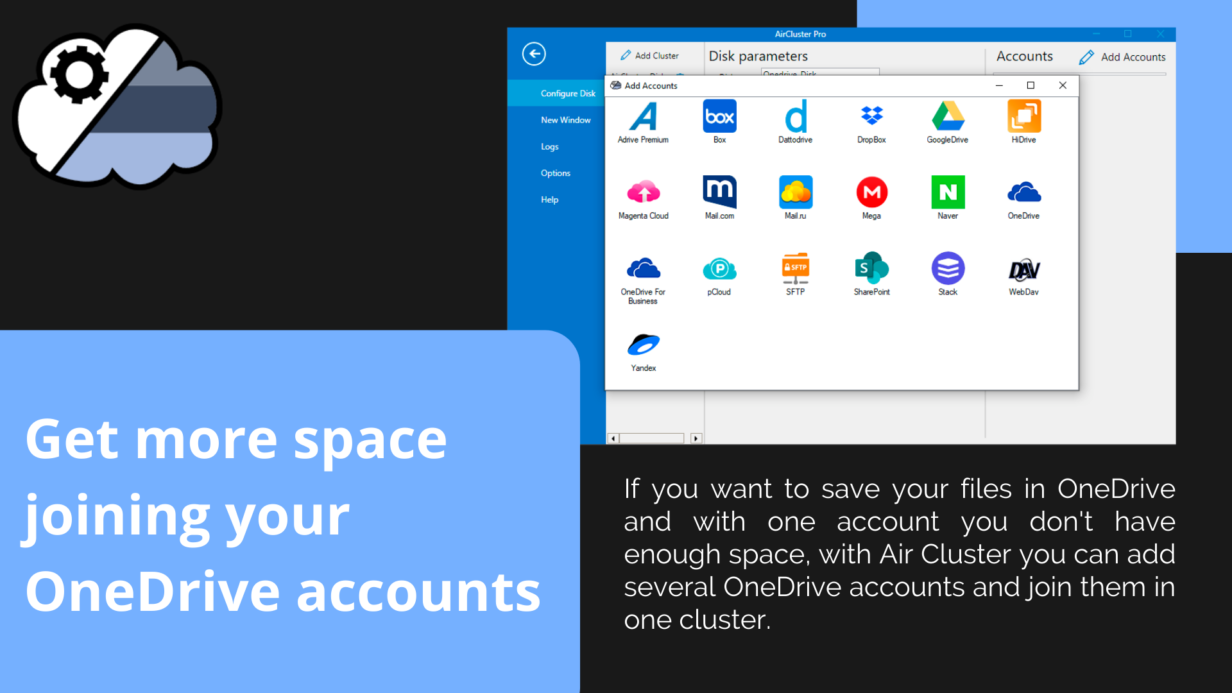 Get more space joining your OneDrive accounts
If you want to save your files in OneDrive and with one account you don't have enough space, with Air Cluster you can add several OneDrive accounts and join them in one cluster, in this way you will get a cloud in OneDrive with a big capacity.
First download Air Cluster and create a cluster.
In "Configure disk" , you have to create a new cluster and add all the OneDrive accounts that you have.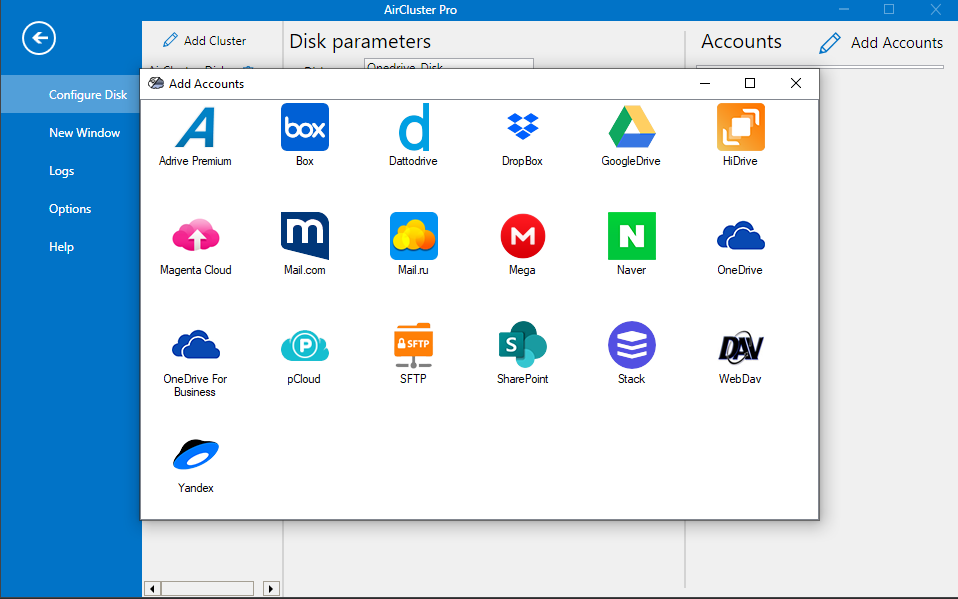 Once your OneDrive accounts have been added, the graph will show you the total capacity of your accounts.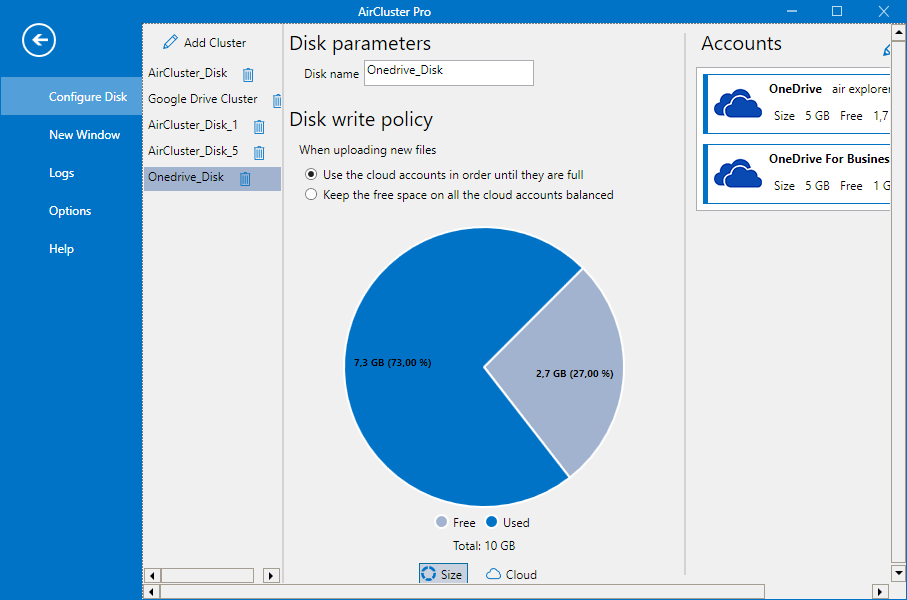 With the cluster already created, you just have to open it to start working with it.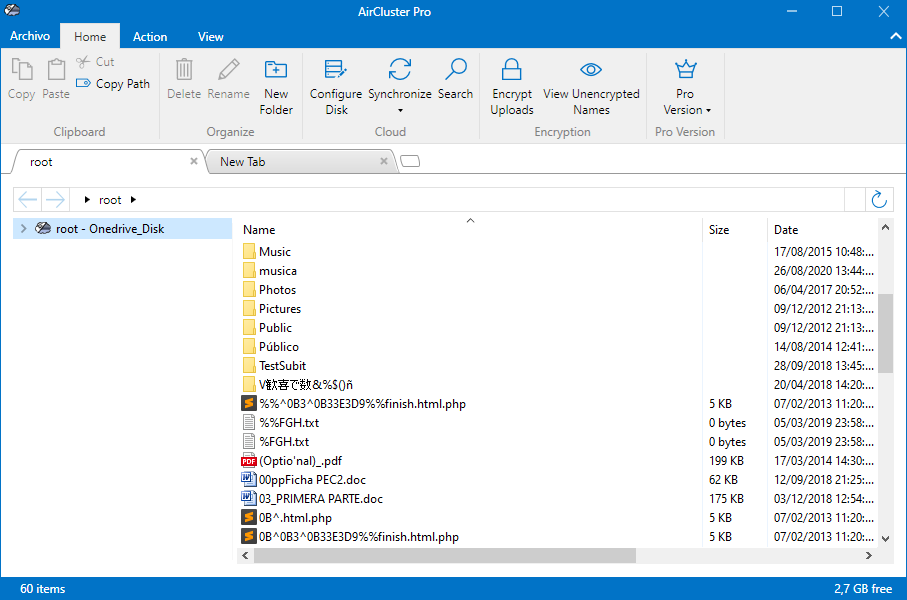 If you want to upload your files to your OneDrive cluster, you have several options, for example you can copy from your Windows Explorer and paste into Air Cluster, or you can drag the files from Windows Explorer or create a synchronization.