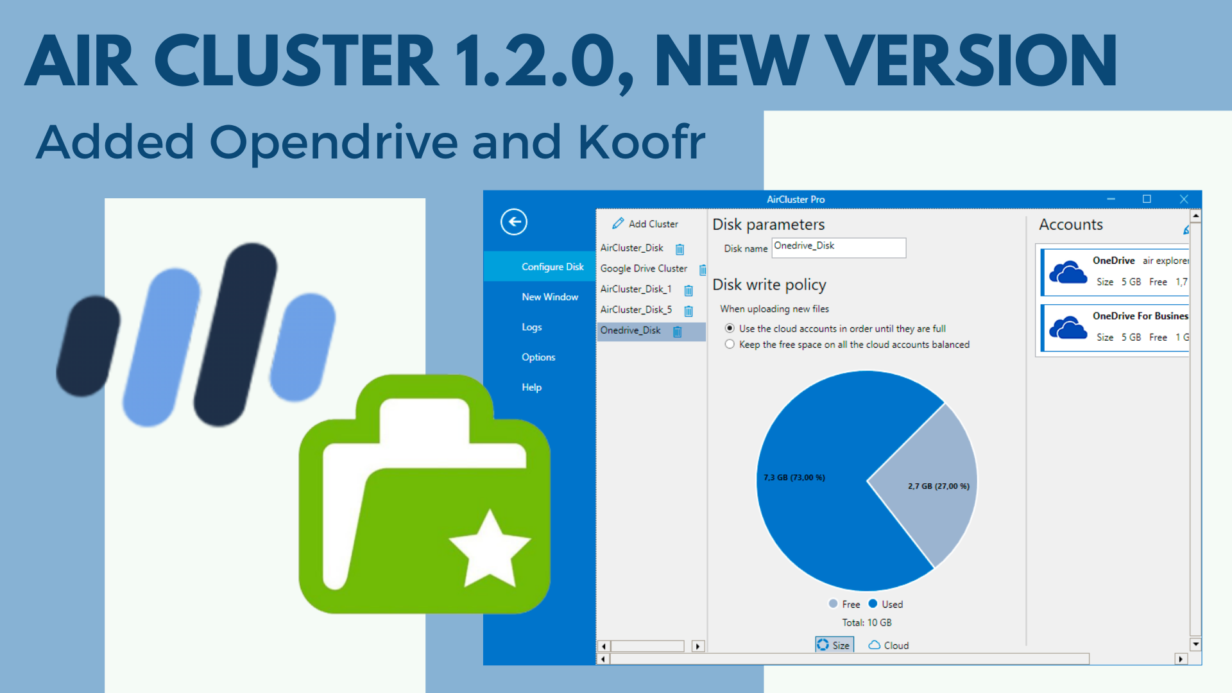 Air Cluster 1.2.0, new version
-Added Opendrive cloud.
-Added Koofr cloud.
-Fixed some Mega accounts could not login.
-Fixed mail.ru was not sending SMS for 2 factor authentication.
-Webdav compatibility improved.
-Updated Mediafire support.
-Fixed, some pcloud accounts could not be added.
-Fixed some ftp accouns could not be added.
-Better sorting of files with numbers in the name.
-Added properties menu to the search list.