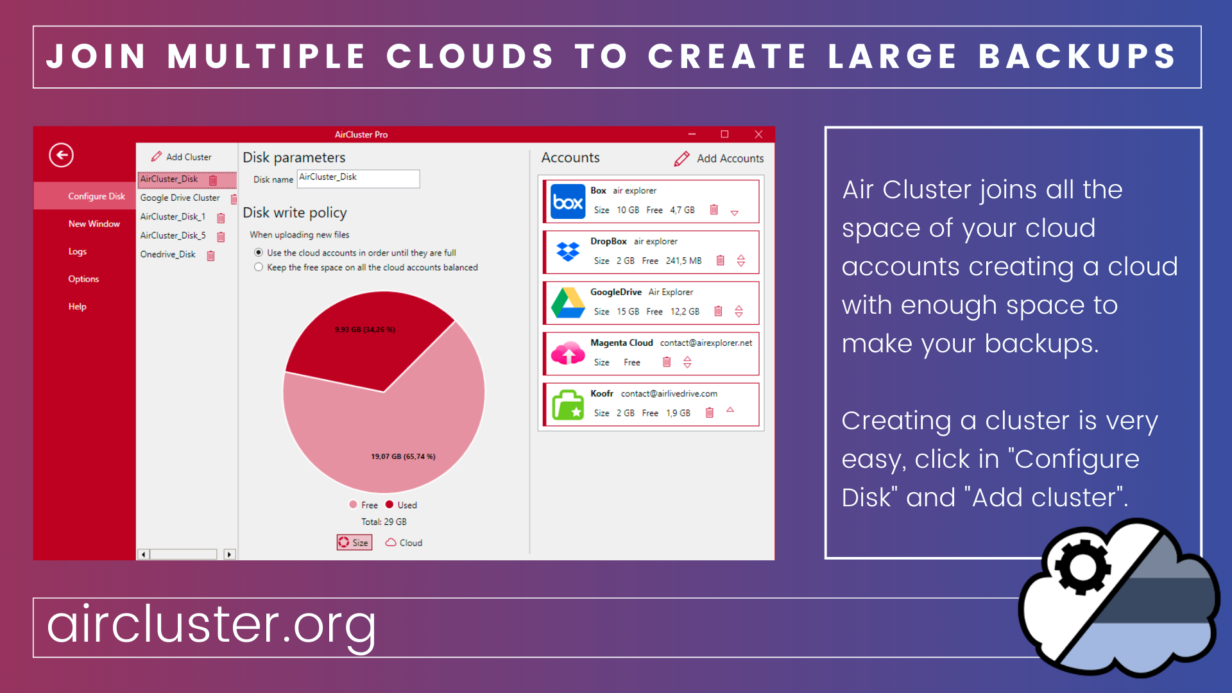 Join multiple clouds to create large backups
How much space do you need to make your backups in the cloud? If you want to do your backups in the cloud, you may need a lot of space. All your important files, photos, work documents, … can take up a lot of space and the servers offer little free space. Air Cluster joins all the space of your cloud accounts creating a cloud with enough space to make your backups.
Creating a cluster is very easy, click in "Configure Disk" and "Add cluster". Then you have to add to the cluster the cloud accounts you want. Accounts can be from the same cloud or from different clouds (Google Drive, Onedrive, Mega, Dropbox,…).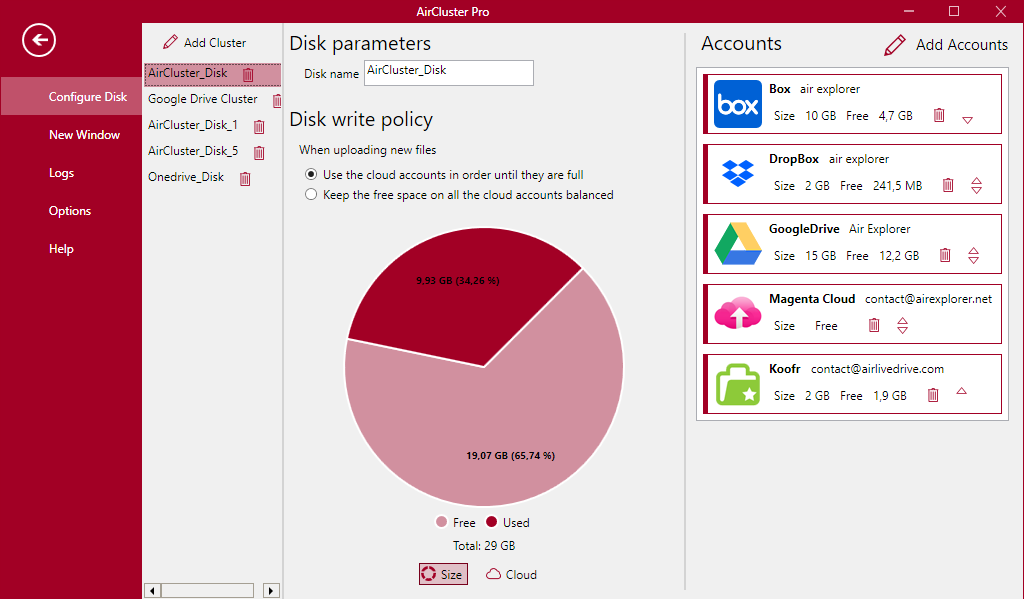 Once the accounts are added you can see all the space as a single big cloud. Then you can start uploading files.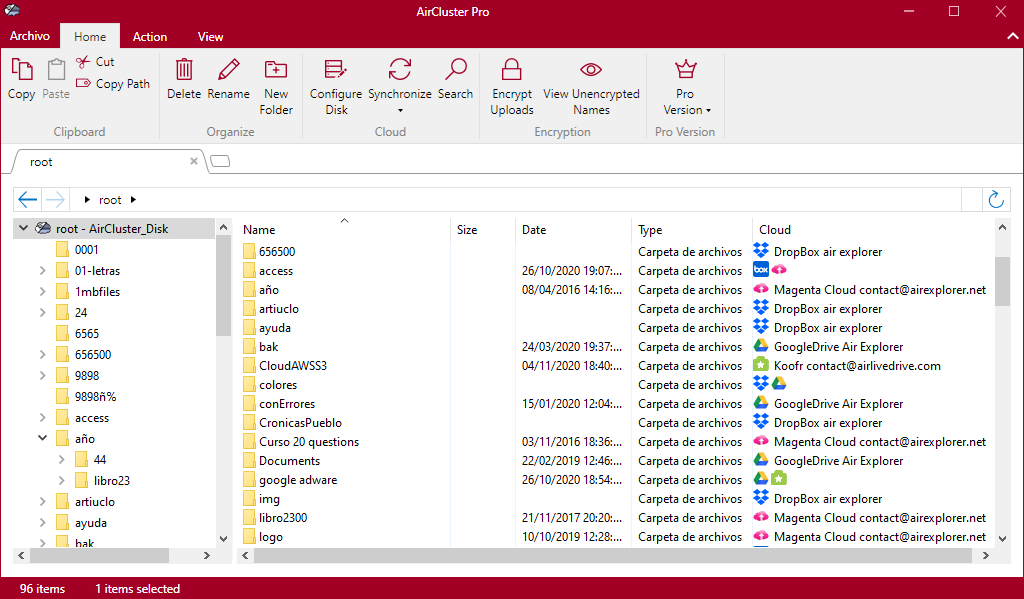 You can also synchronize your cluster with your computer and then you can have your backup updated.