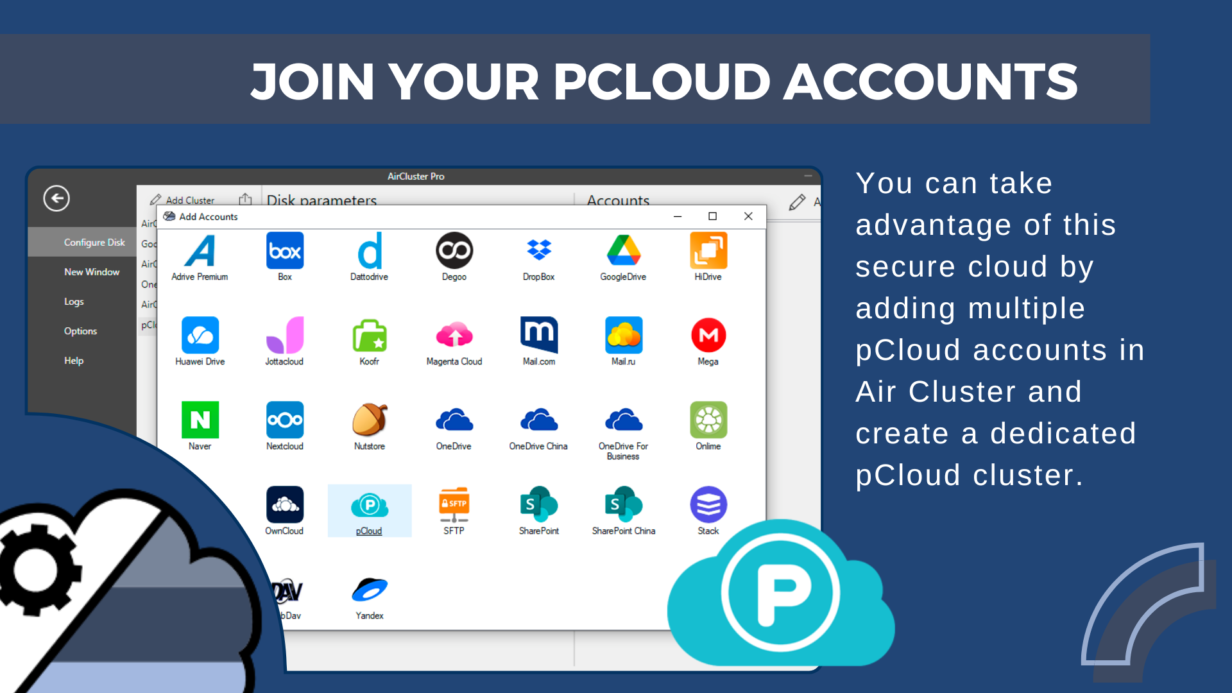 Join your pCloud accounts
You can store your files in pCloud, a cloud that is based in Switzerland, one of the countries with the strictest laws when it comes to the security of data stored in the cloud. That is why pCloud guarantees secure cloud storage.
You can take advantage of this secure cloud by adding multiple pCloud accounts in Air Cluster and create a dedicated pCloud cluster. Each pCloud account offers 10 GB for free, so adding multiple pCloud accounts will give you a large cluster. You can also join your Premiun accounts and get more storage space.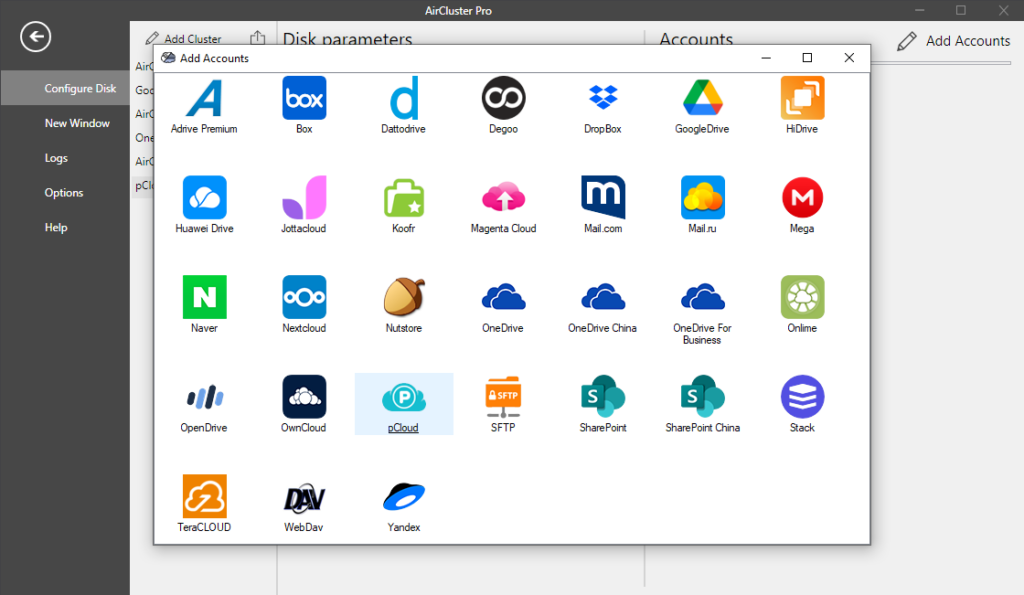 The first thing you need to do to take advantage of your pCloud accounts is to create a cluster and add the cloud accounts.You can make the cluster only for accounts from this cloud or you can include some accounts from other clouds.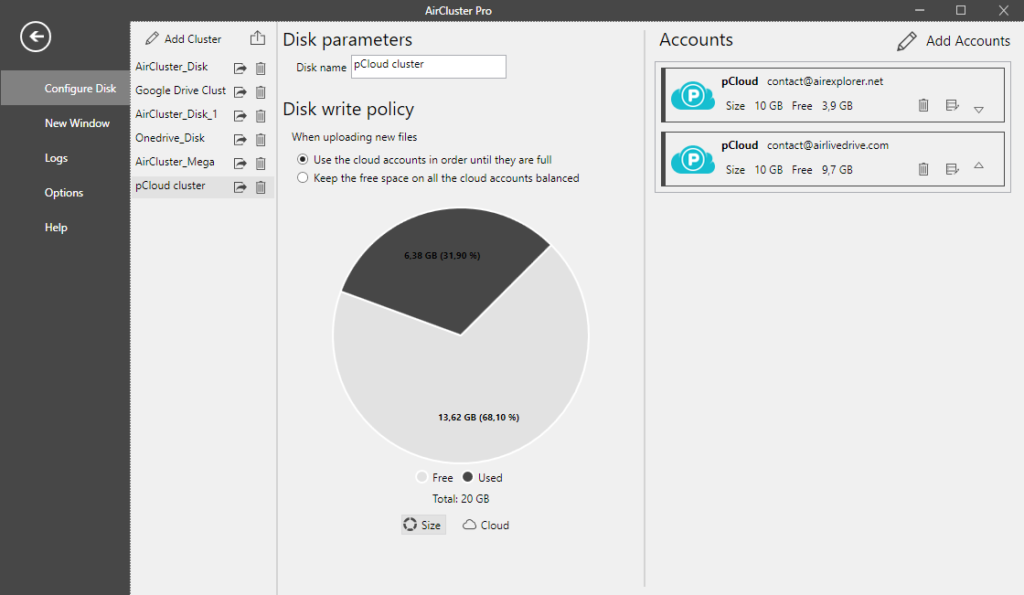 In the Configure window you can see how much space you have used and how much free space you have. You can also see how much space has each account you have included in the cluster.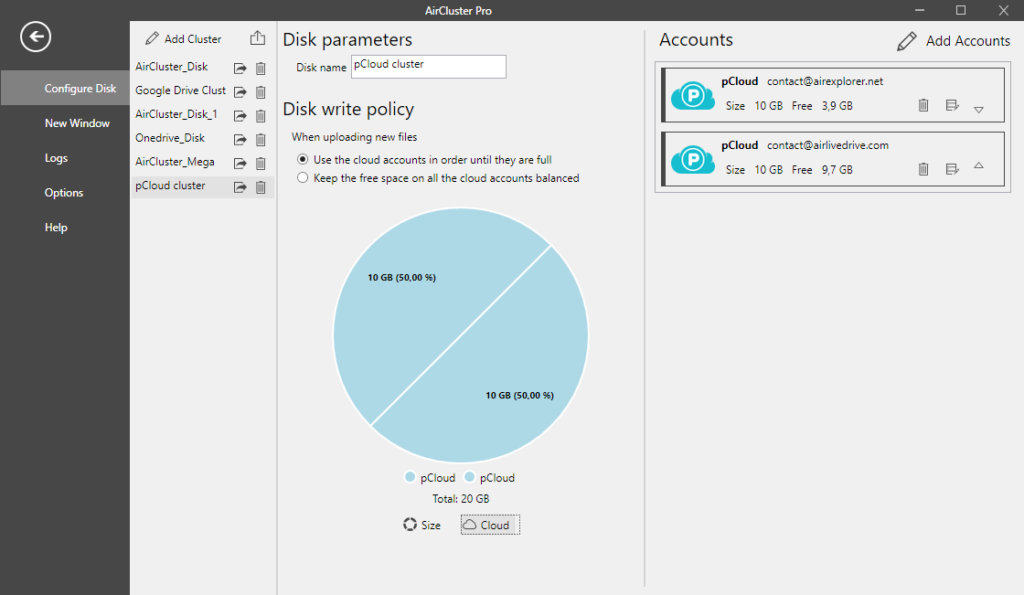 Once the cluster is created, you can upload the files you want to store. From Air Cluster, you can manage the saved files, create folders and change the names, you can also share the files and open them from the cloud and work with them without having to duplicate them, once the files have been modified, the files will be saved in the cloud directly.