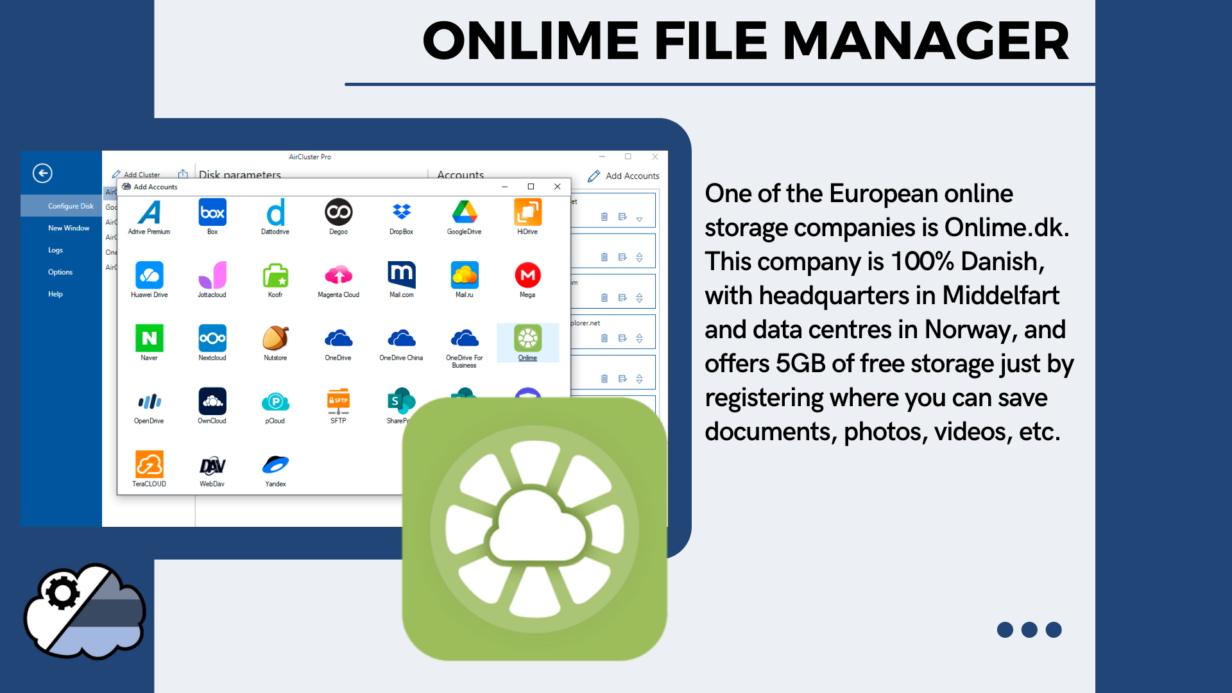 Onlime file manager
One of the European online storage companies is Onlime.dk. This company is 100% Danish, with headquarters in Middelfart and data centres in Norway, and offers 5GB of free storage just by registering where you can save documents, photos, videos, etc.
If you add Onlime to Air Cluster you can add its space to the cluster you create to get a large capacity cloud. Air Cluster also allows you to create synchronizations to make backups and you can also organise your files in the cloud, moving and creating folders.
The first thing you need to do to manage your Onlime account in Air Cluster is to add the account to a cluster.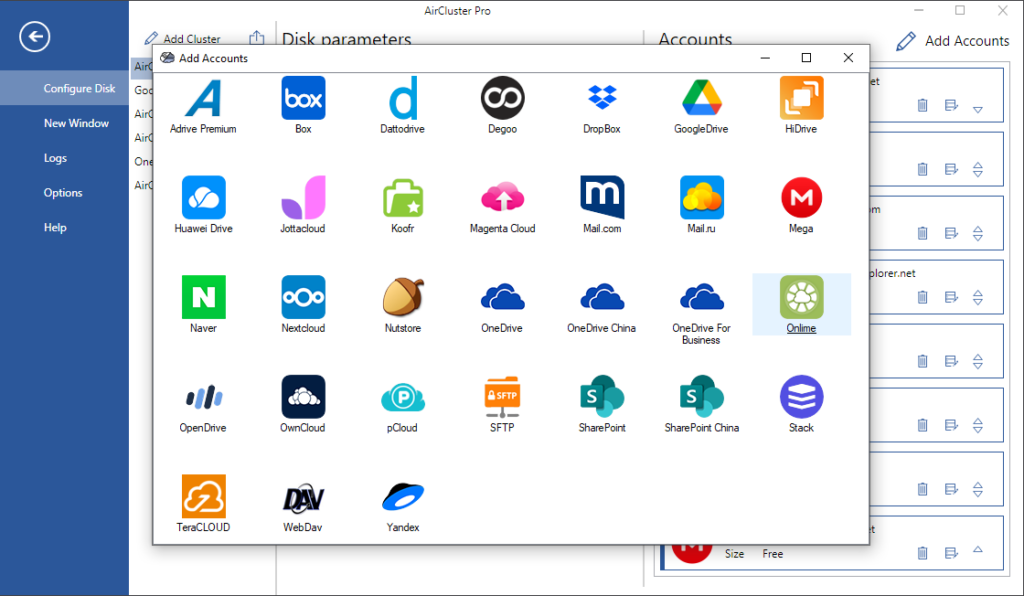 To add your Onlime account you have to generate a token which you then have to add in Air Cluster. When you click on the Onlime icon, Air Cluster will show you a window with instructions on how to find the token.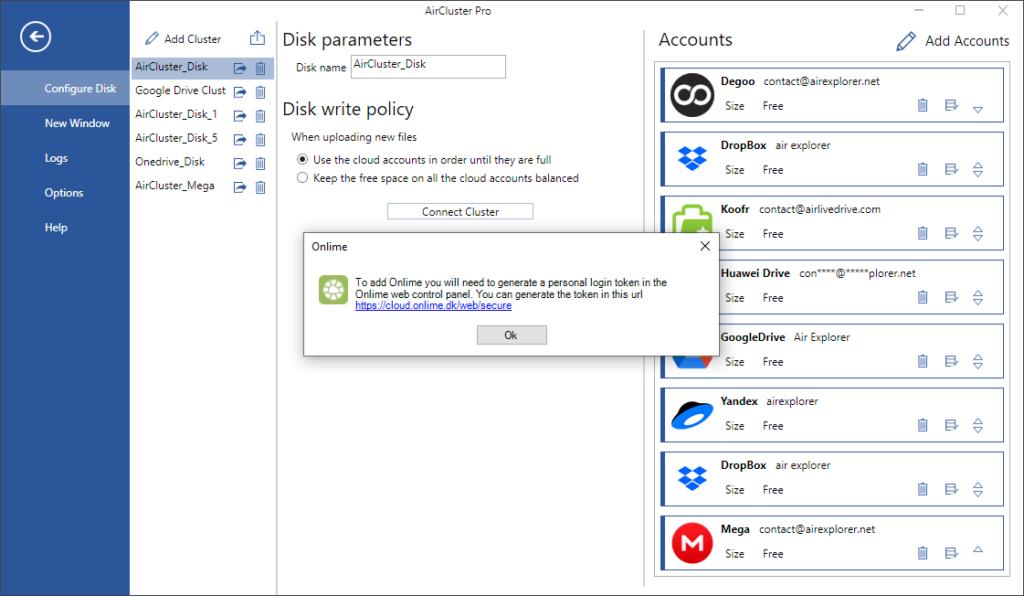 To generate the token, you have to log in to your Onlime account on the website (onlime.dk) and in the account settings you will find the way to generate the "Personal login token".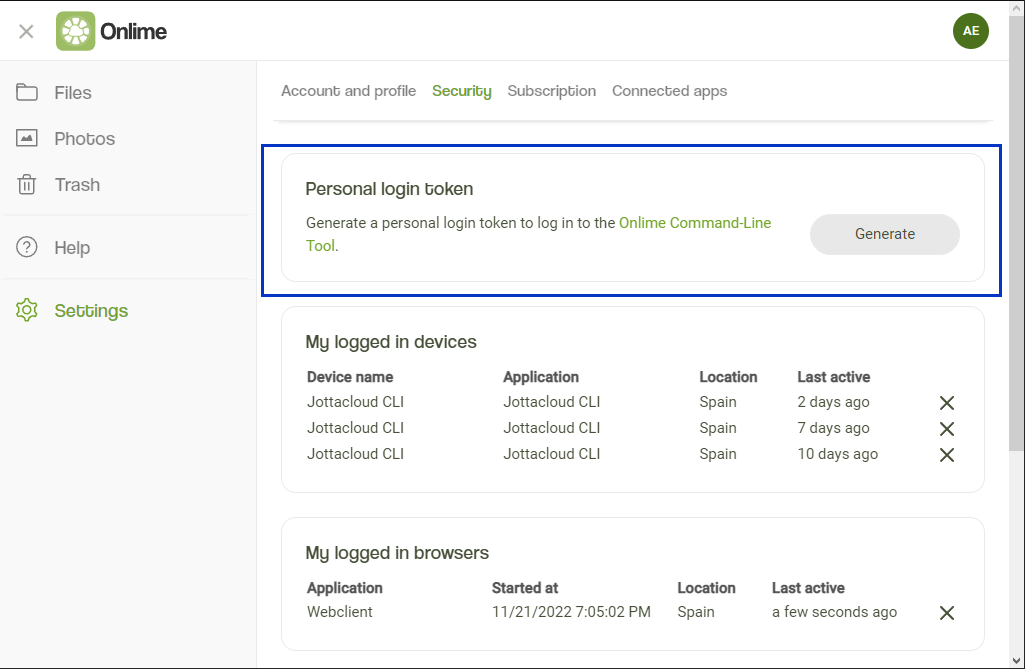 Once the token has been added, you no longer need to enter a username and password.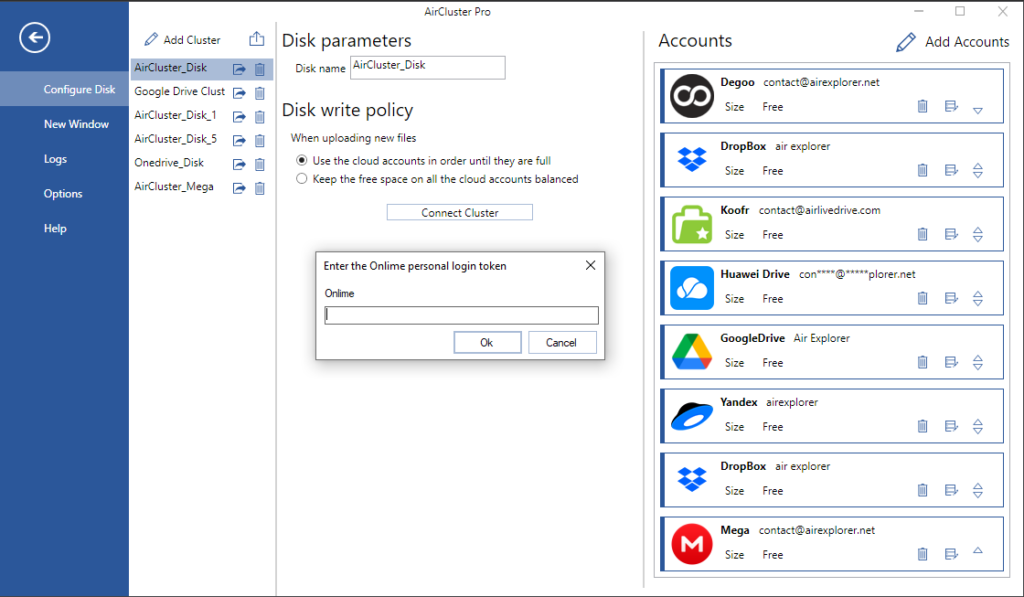 If you have added your Onlime account to Air Cluster, the Onlime account will now be part of a cluster and its space will be available to store your data.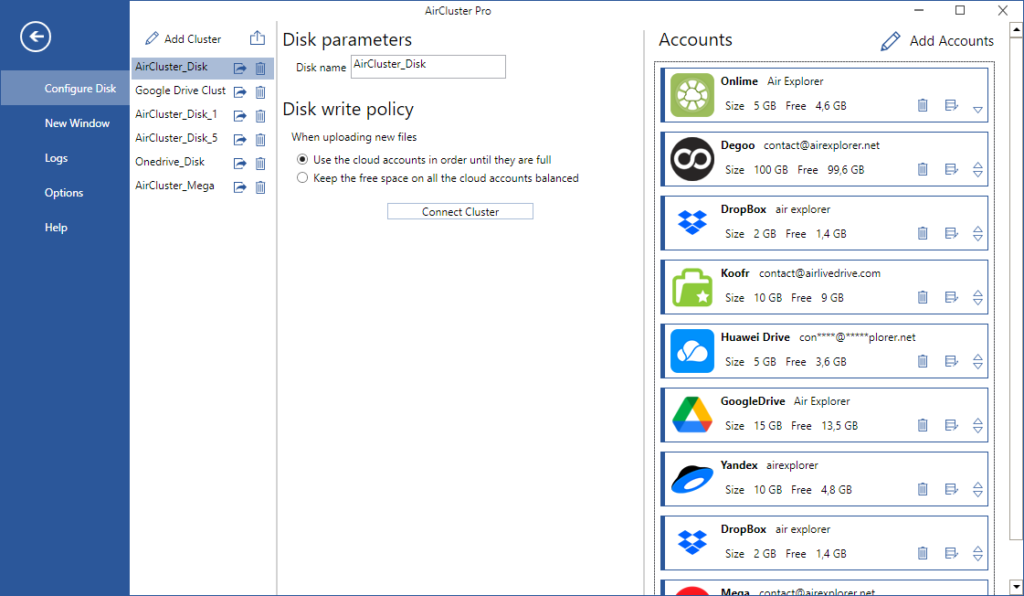 Once you start uploading files to the cluster, you can choose how the files will be distributed when uploading, whether you want to use the cloud accounts in order until they are full or keep the space balanced between the accounts in the cluster.
With the files saved in your cluster, you can work with them, open them, modify them and save them directly to the cloud.