Join Huawei cloud accounts
Air Cluster allows you to sum up all your clouds and create a high capacity cloud. If you want to make backups or store your documents in the cloud to keep them online, with a high capacity cloud you can upload all your files without having to calculate how much space you will need.
Now you can add your Huawei account to a cluster and join it to other Huawei accounts or other clouds like Google Drive, Onedrive, Box, Yandex, Mega, etc. and get more space in your cloud.
Adding Huawei to Air Cluster is very simple. First create a cluster and then add your account.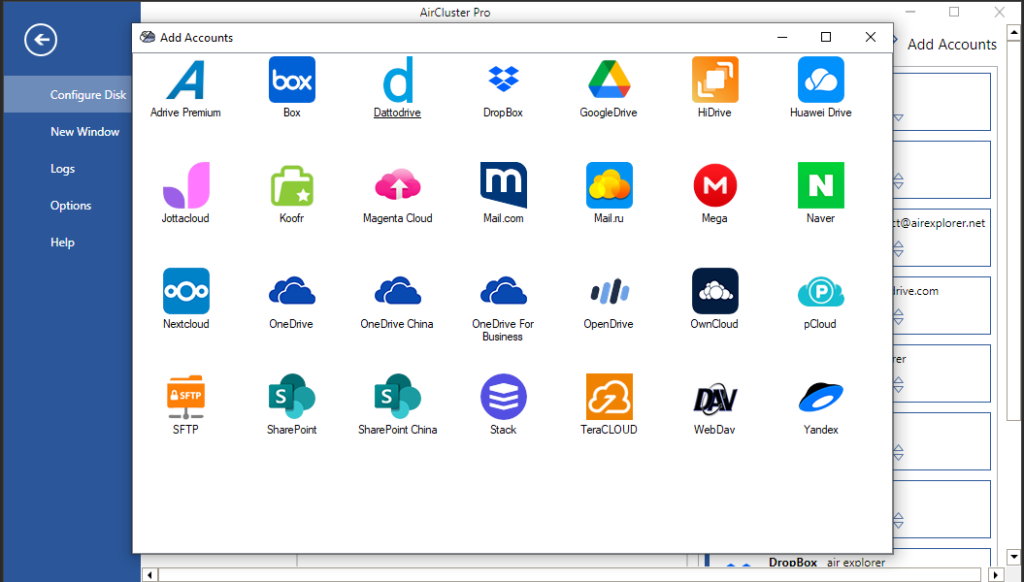 Air Cluster opens your browser to enter your username and password to add the cloud.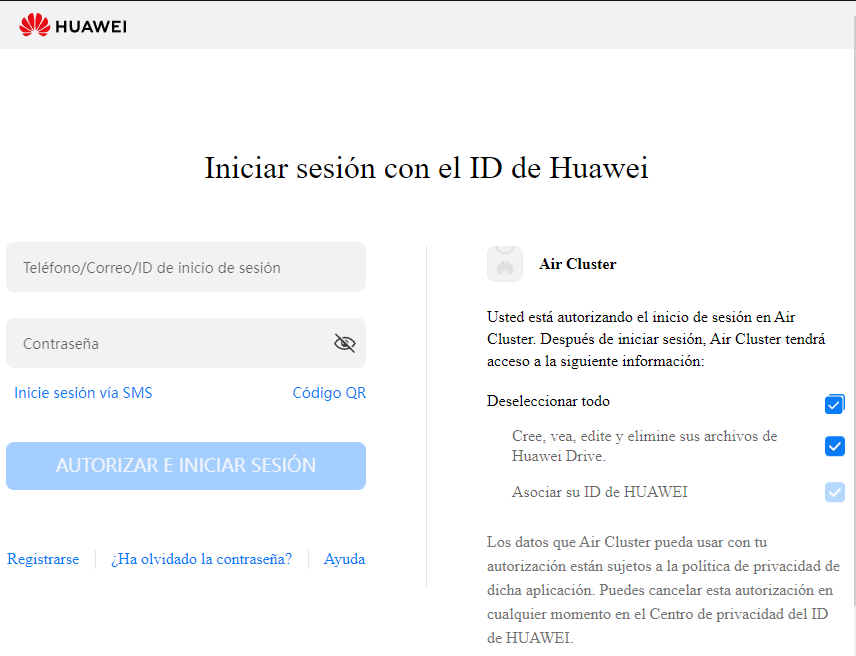 Once you have added all the accounts you want to create the cluster, you can start uploading documents. In "Configure Disk" window, you can check how much free and used space you have.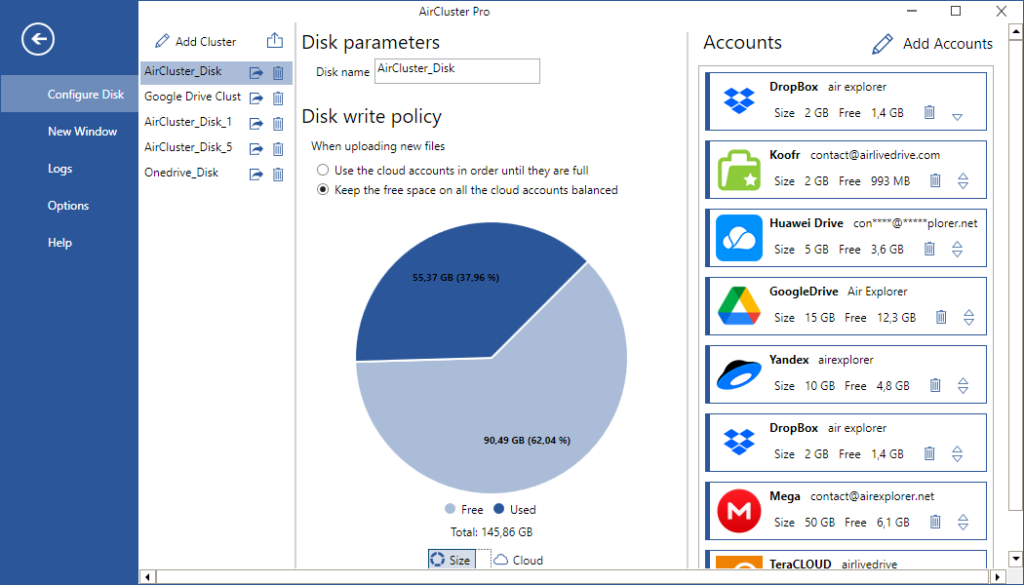 Also, In "Configure Disk" window, you can choose how the files will be distributed when uploading to the cluster. There are two options, the first option is "Use the cloud accounts in order, until they are full". In this case, the documents will be uploaded to the clouds and filled in the order in which they are listed in the account list. The order of the account list can be changed by dragging the item or using the arrows.
The second option is "Keep the free space on all the cloud accounts balanced". The software will distribute the documents per cloud so that they all have the same amount of used space.
In the column "Cloud", you can see the clouds in which each file or folder is located.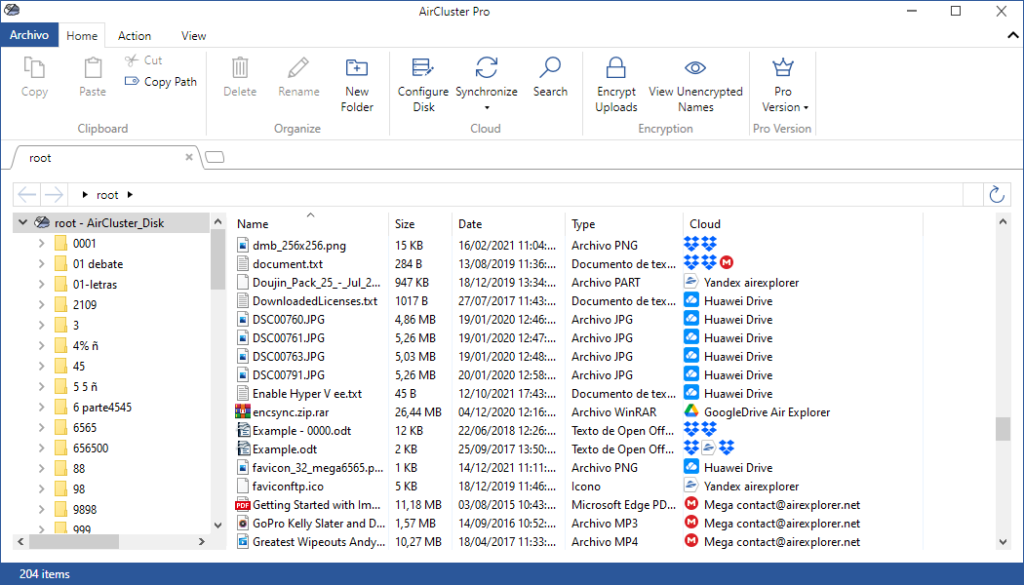 Once the cluster is set up, you can upload your files to Air Cluster and manage them easily. You can create folders, copy and paste files and create synchronizations to keep your backups up to date.