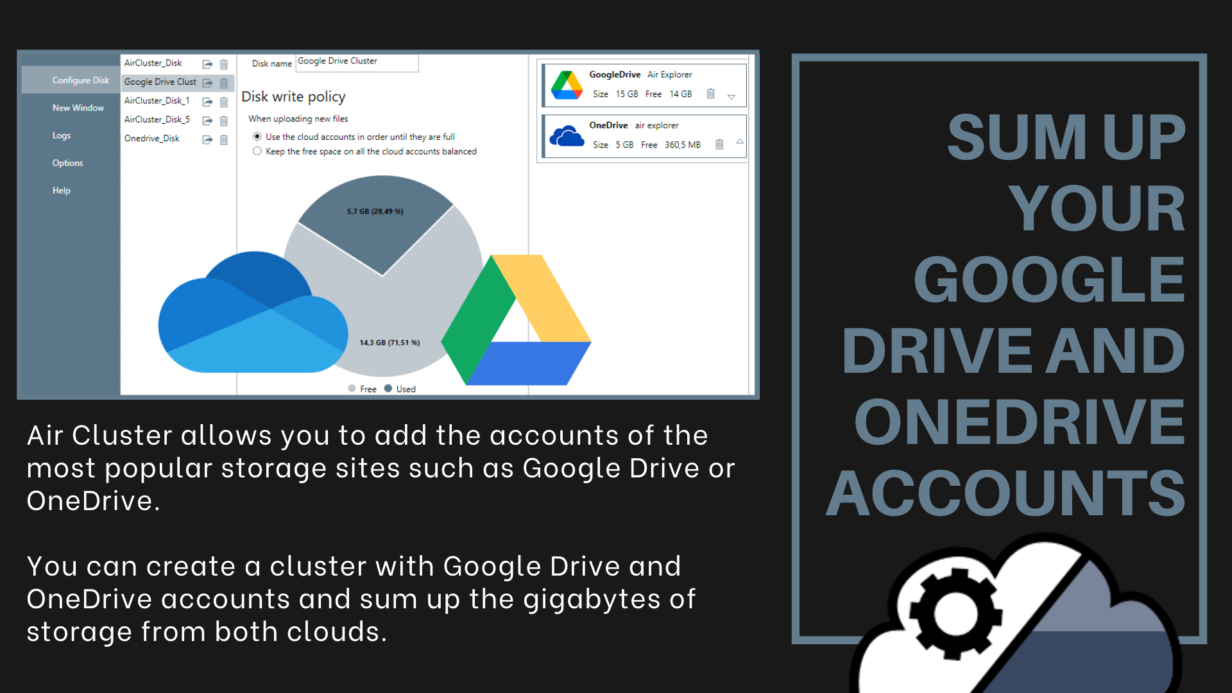 Sum up your Google Drive and OneDrive accounts
If you are looking to join your cloud accounts you can use Air Cluster and create a large capacity cloud to store all your documents. By having your files stored in the cloud you will be able to access your data from anywhere and with any device.
Air Cluster allows you to add the accounts of the most popular storage sites such as Google Drive or OneDrive. You can create a cluster with Google Drive and OneDrive accounts and sum up the gigabytes of storage from both clouds.
The first step is to create a cluster and add your Google Drive and OneDrive account(s).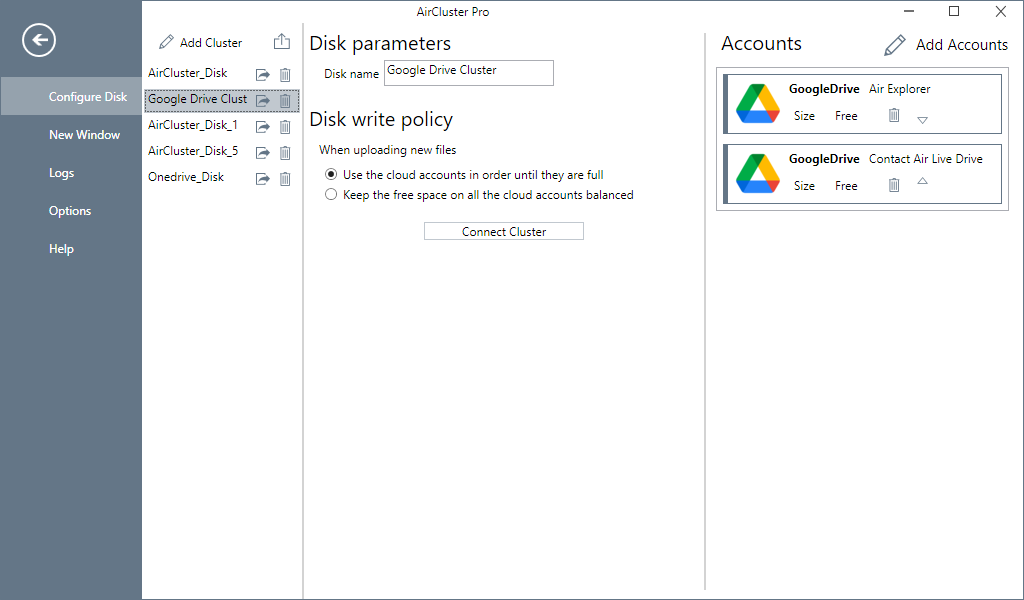 Once you have added your accounts you will be able to check how much space they add together and how much free space you have available to upload your files.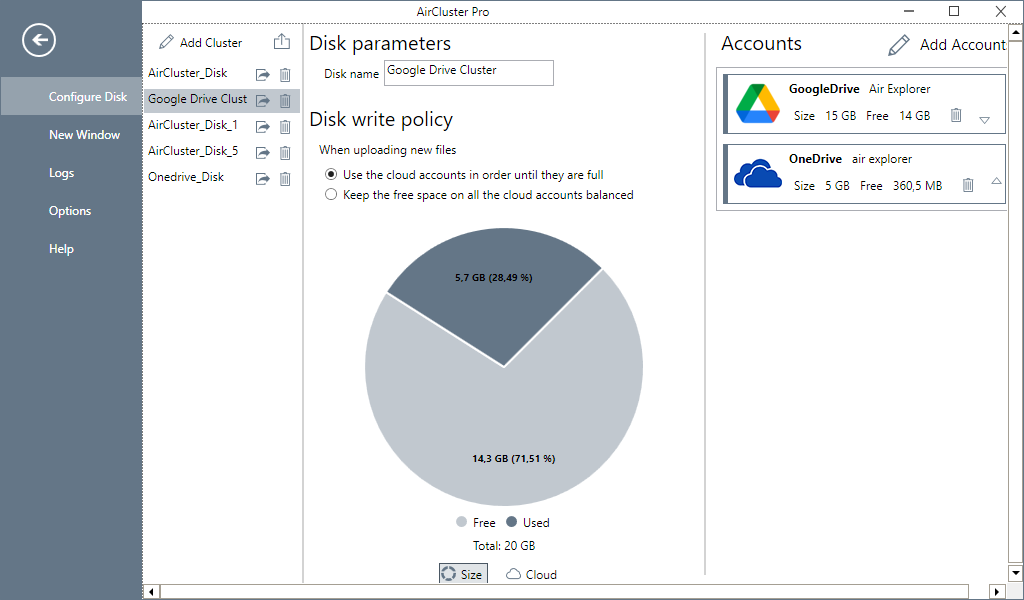 From Air Cluster you will be able to open the files saved in the cloud and work with them and save the changes directly in the cloud, avoiding the problems of duplicates.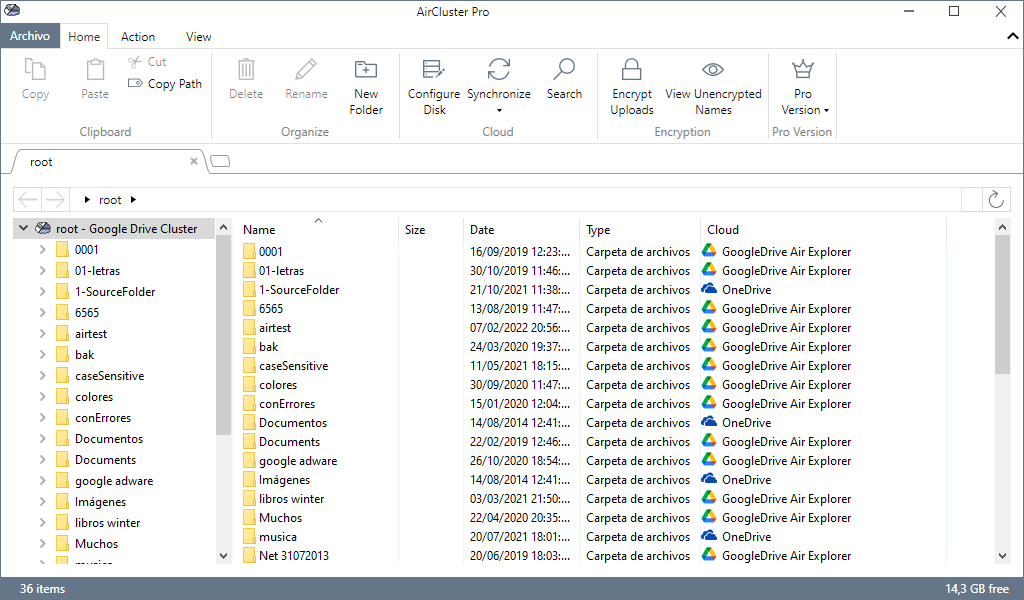 By storing your files in the cloud with Air Cluster, we can always have an up-to-date backup, as we can create synchronizations and regularly upload our documents to the cloud.