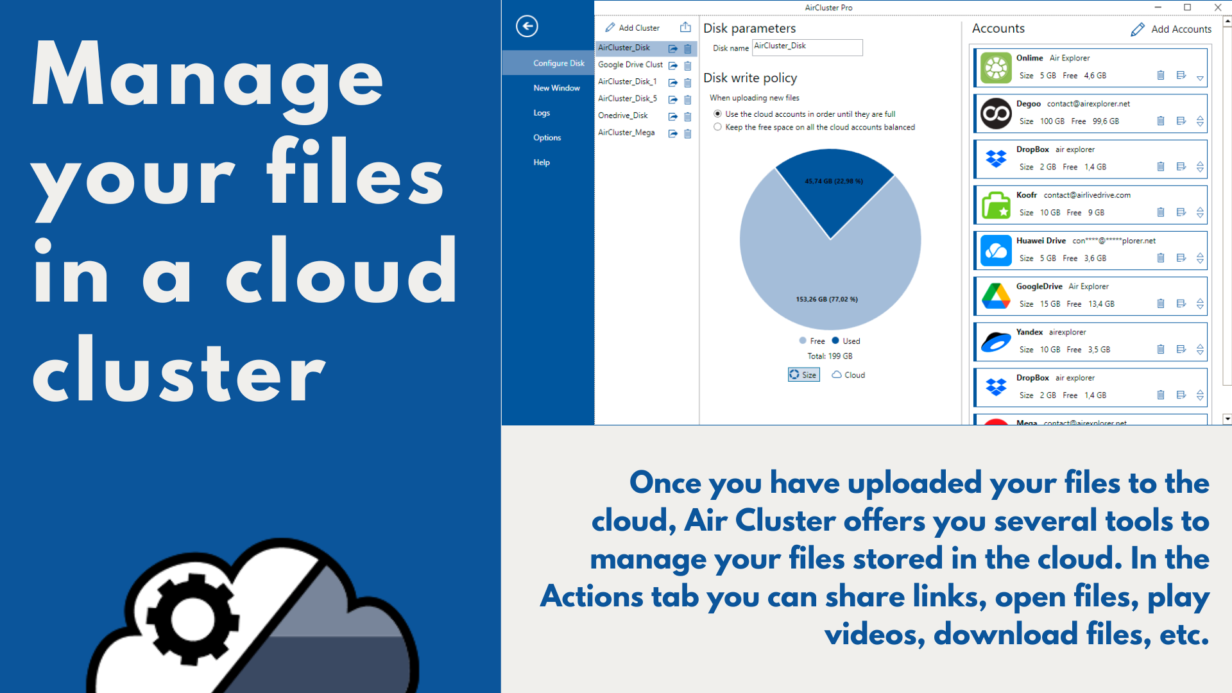 Manage your files in a cloud cluster
Air Cluster is the software that allows you to join your clouds into one cloud. When you add your cloud accounts together, you can get more storage space for your backups. You can make a cluster by mixing several clouds or you can create a cluster of several accounts from a single cloud, as you prefer. Once you have the cluster set up, you can work with the cluster as if it were one cloud, you can upload files, create folders and move files between folders, open files and modify them.
Once you have uploaded your files to the cloud, Air Cluster offers you several tools to manage your files stored in the cloud. In the Actions tab you can share links, open files, play videos, download files, etc.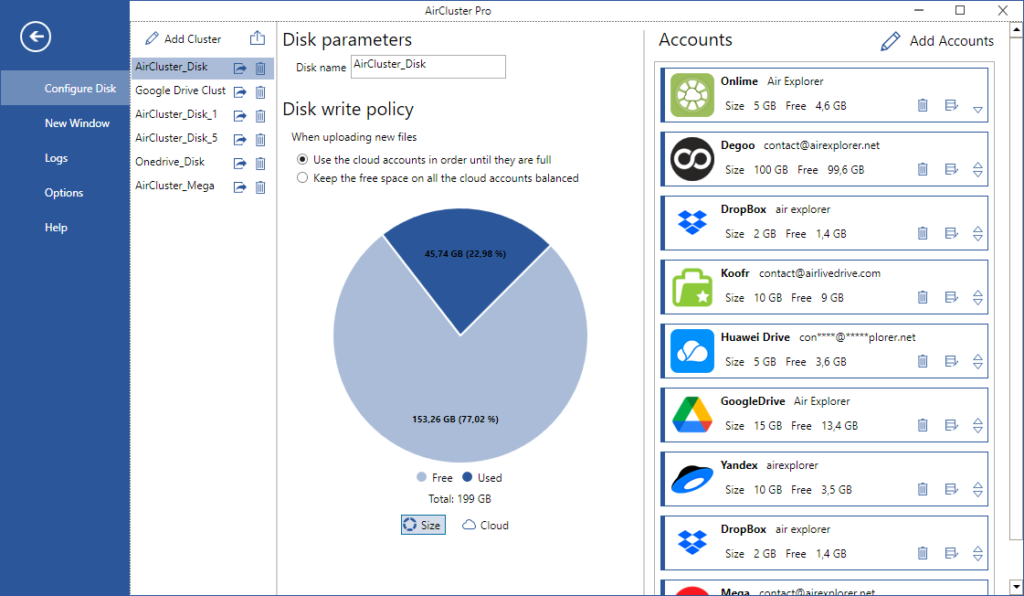 Documents you upload to the cloud can be shared by generating a link. It is as easy as selecting the file and in the Actions tab you have the Share link button. This will open a window with a link to share.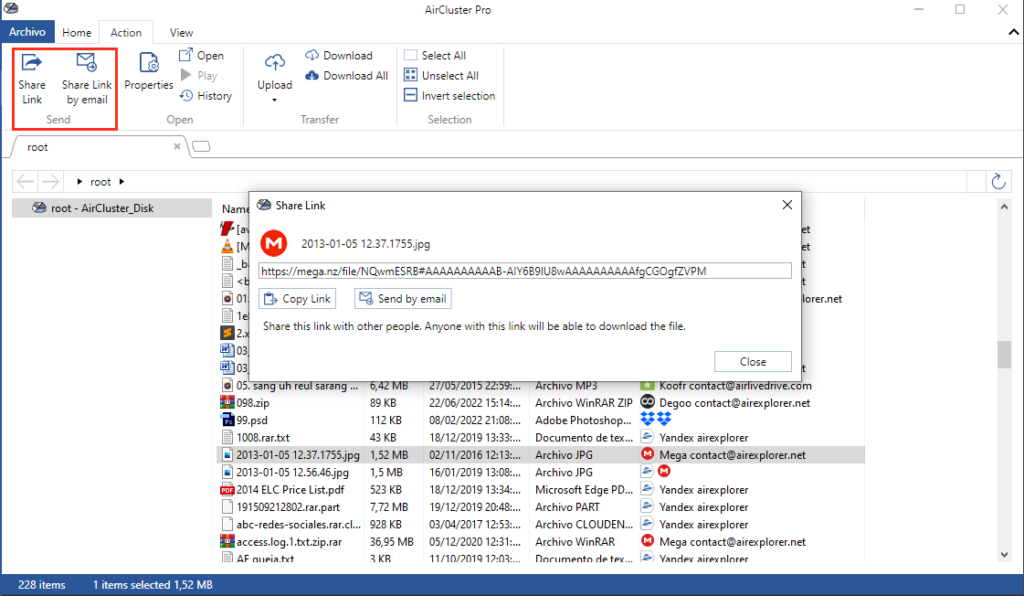 From the Actions tab you can also open a file. So, if it is a Word document, the file will open in the Office, you can edit it and save it directly to the cloud.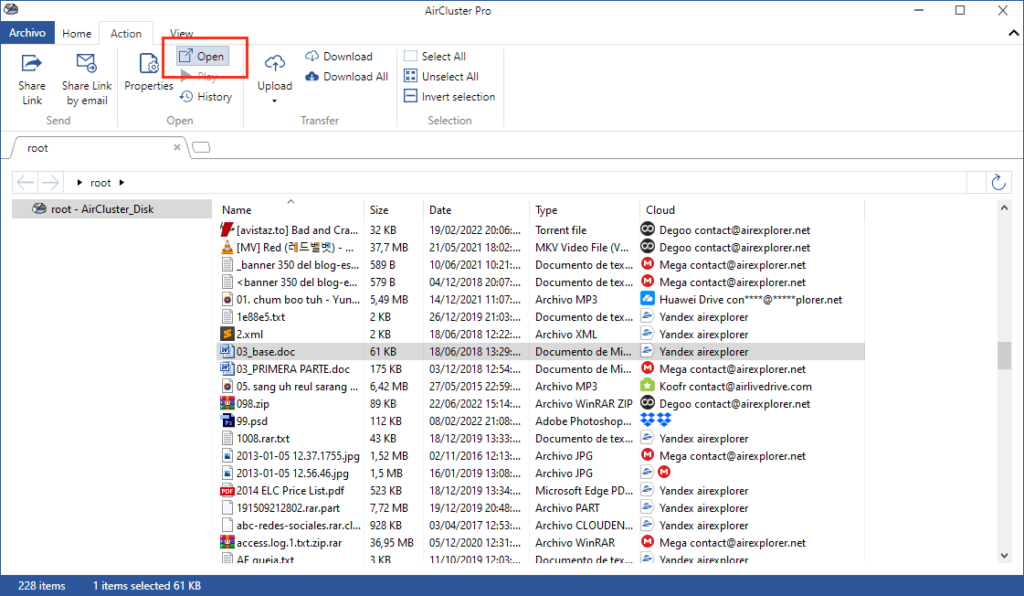 In the Actions tab you can also play videos directly in the cloud. All you have to do is select the video and press Play.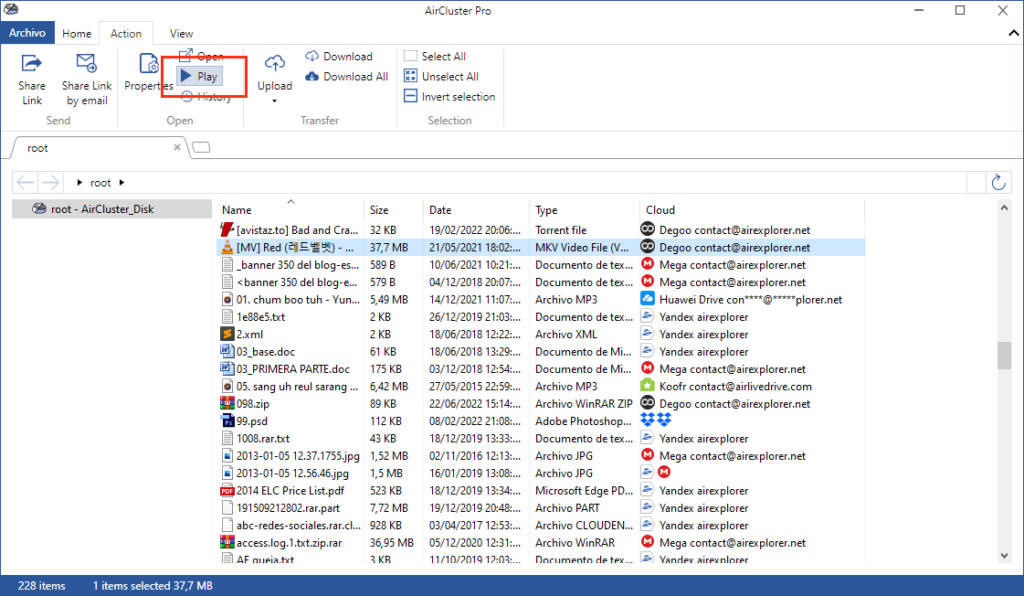 You can also download one, several or as many files as you want from the cluster.