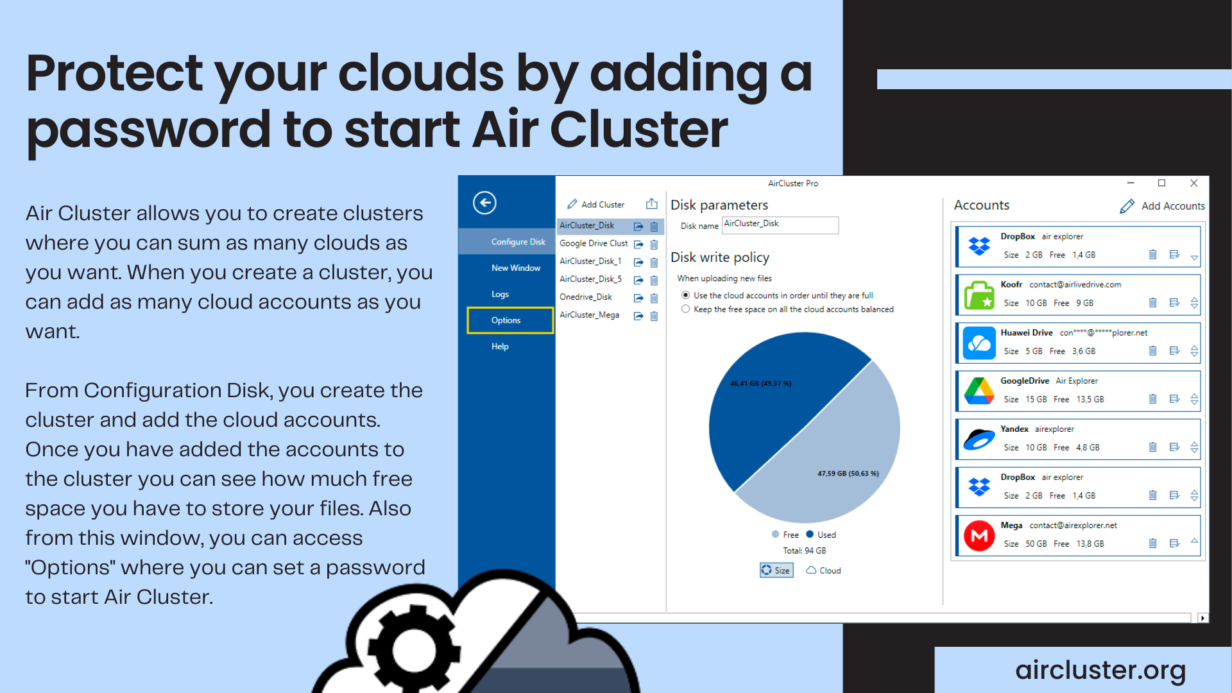 Protect your clouds by adding a password to start Air Cluster
Air Cluster allows you to create clusters where you can sum as many clouds as you want. When you create a cluster, you can add as many cloud accounts as you want. For example, you can make a cluster with all the Mega or Onedrive accounts you have. Or, you can mix cloud accounts and make a cluster with several accounts from different clouds.
By adding cloud accounts together, you get a high-capacity storage cluster where you can store all your files, photos and videos or make backups of your disks or devices. To protect access to your clouds, you can add a password to start Air Cluster.
From Configuration Disk, you create the cluster and add the cloud accounts. Once you have added the accounts to the cluster you can see how much free space you have to store your files. Also from this window, you can access "Options" where you can set a password to start Air Cluster.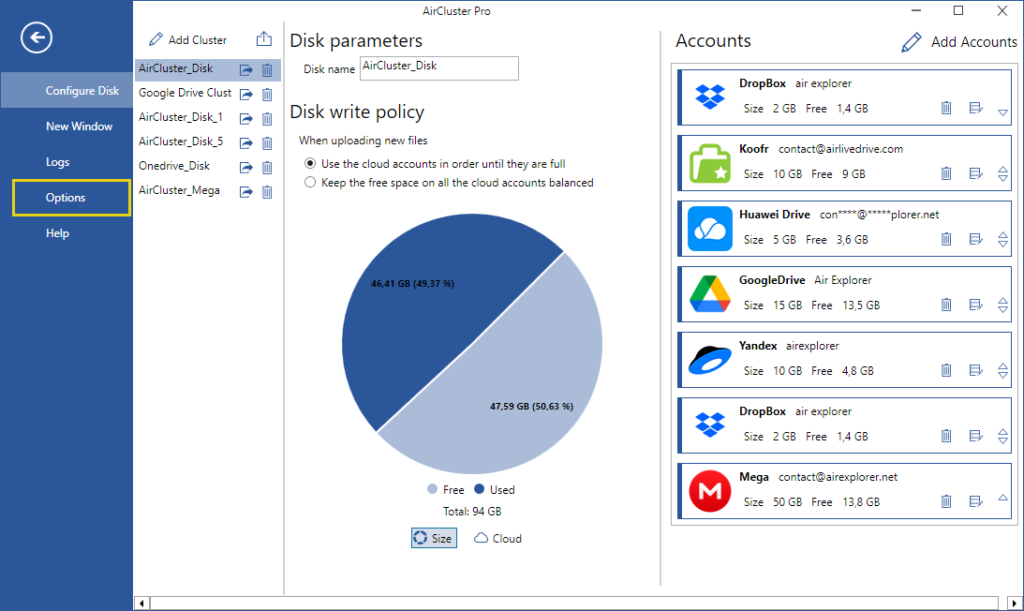 From the Options window, you have to check "Request a password when Air Cluster starts" and type in what the security password will be. The next time you open the program, you will be requested to enter the password.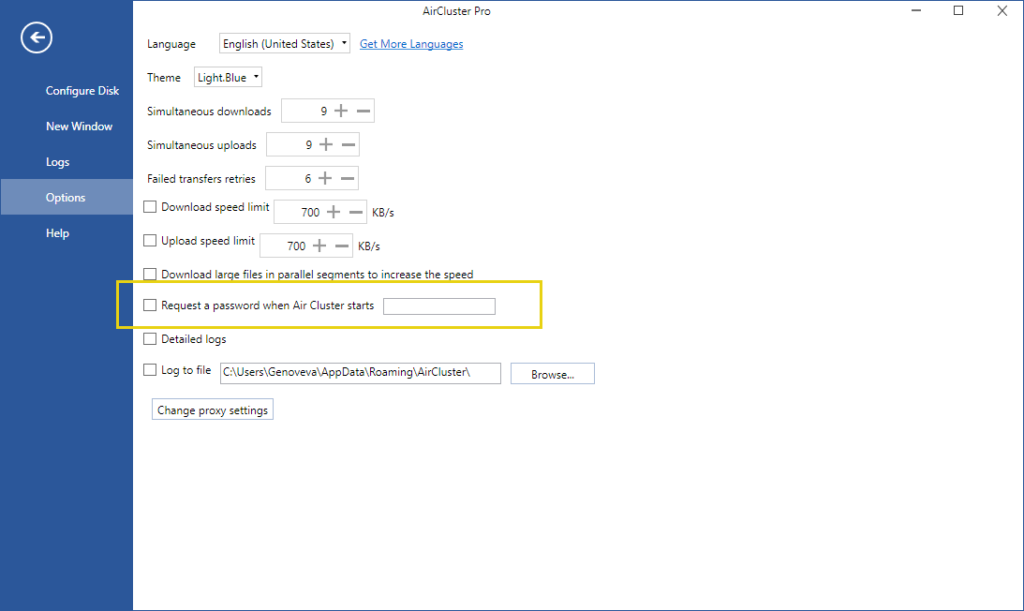 Once you start Air Cluster, you will be able to connect your cluster and access the cloud and upload the files you want to store in the cloud. You can also manage files, create new folders or share links.