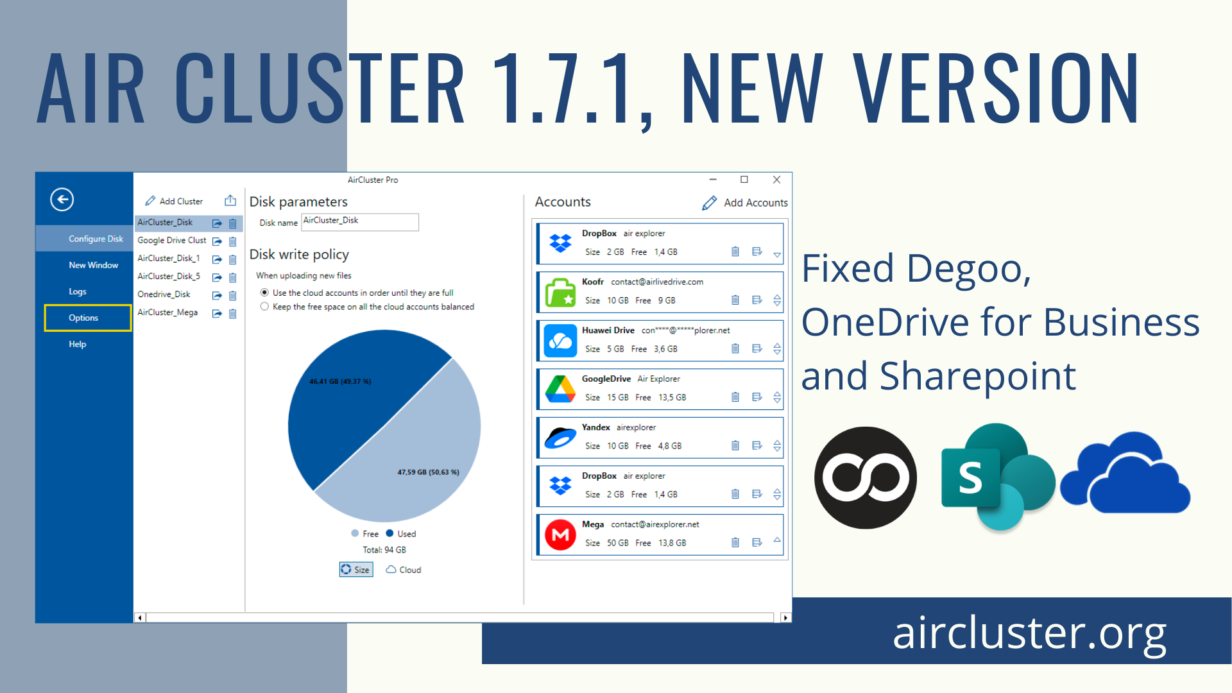 Air Cluster 1.7.1, new version
List of changes:
-Fixed Degoo accounts could not be registered on some computers.
-Avoid 429 erros on OneDrive for Business and Sharepoint.
-In OneDrive for Business and Sharepoint now the 429 and 50x errors are handled better.
-Removed Internet Explorer engine dependency to show integrated login pages, now Air Explorer uses Edge engine. To use the newer Edge engine the WebView2 runtime needs to be installed on the computer.
-Fixed, sometimes the Google Documents were not copied correctly to another cloud.
-Reduced the number of requests needed to read the folders in OneDrive for Business and Sharepoint.
-Fixed Degoo downloads.
-Fixed Mega login issue with some passwords.
-Updated Ukrainian translation (thanks to Volodymyr).
-Updated Hungarian translation (thanks to John Fowler).
-Updated Japanese translation (Thanks to Tilt).