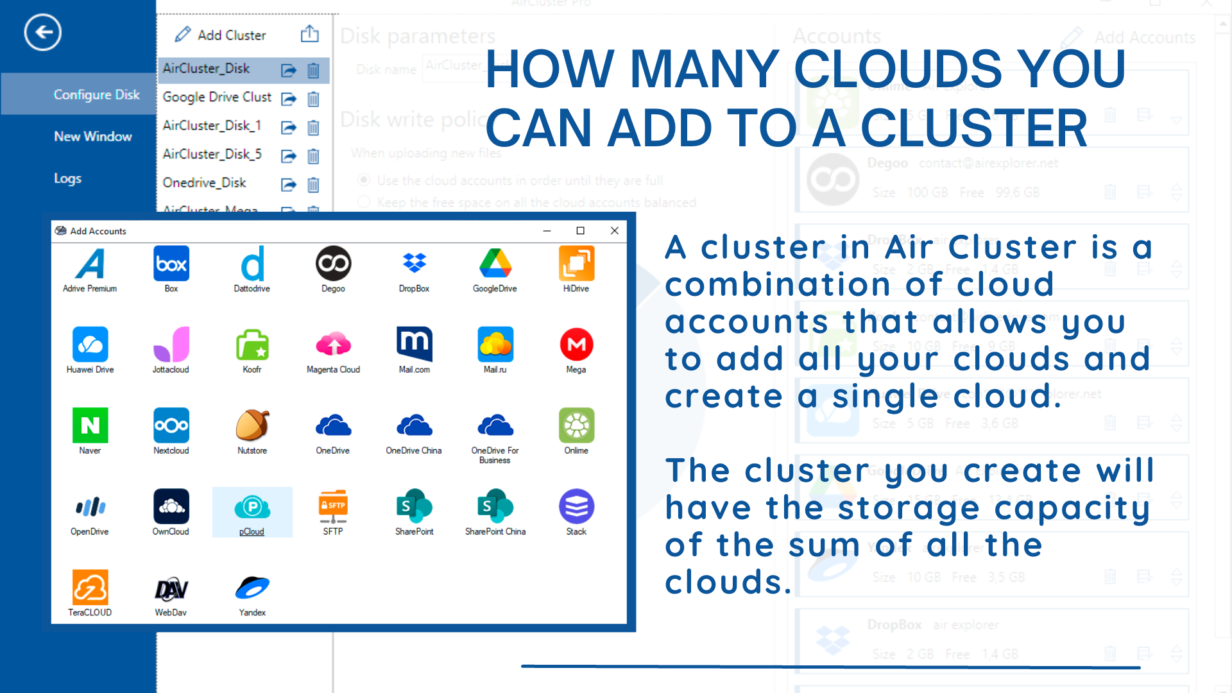 How many clouds you can add to a cluster
A cluster in Air Cluster is a combination of cloud accounts that allows you to add all your clouds and create a single cloud. The cluster you create will have the storage capacity of the sum of all the clouds. This way you can upload all your files to the cluster and Air Cluster will distribute the files taking advantage of the space in each cloud.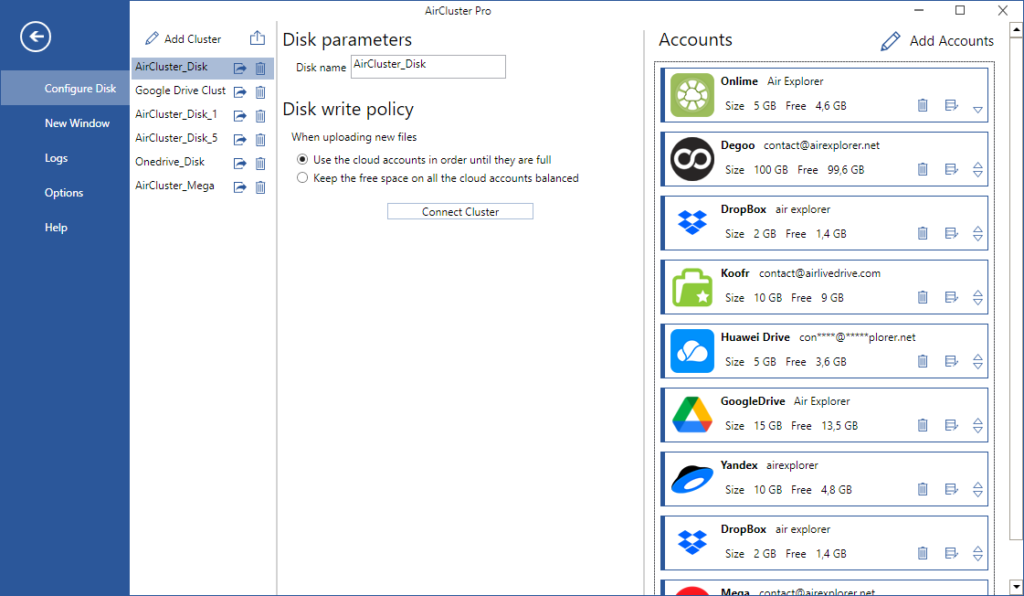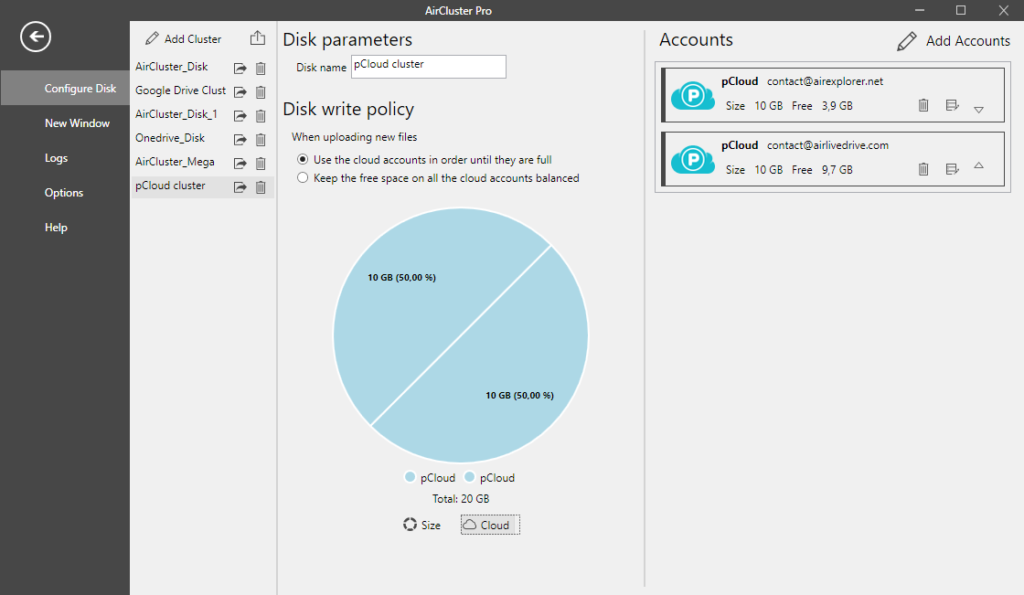 When you create a cluster you can include accounts from several clouds or create a cluster with accounts from the same cloud. In both options, you can add unlimited cloud accounts, so you can create a large capacity cluster. Air Cluster supports a large number of cloud providers and you can mix them freely in a cluster.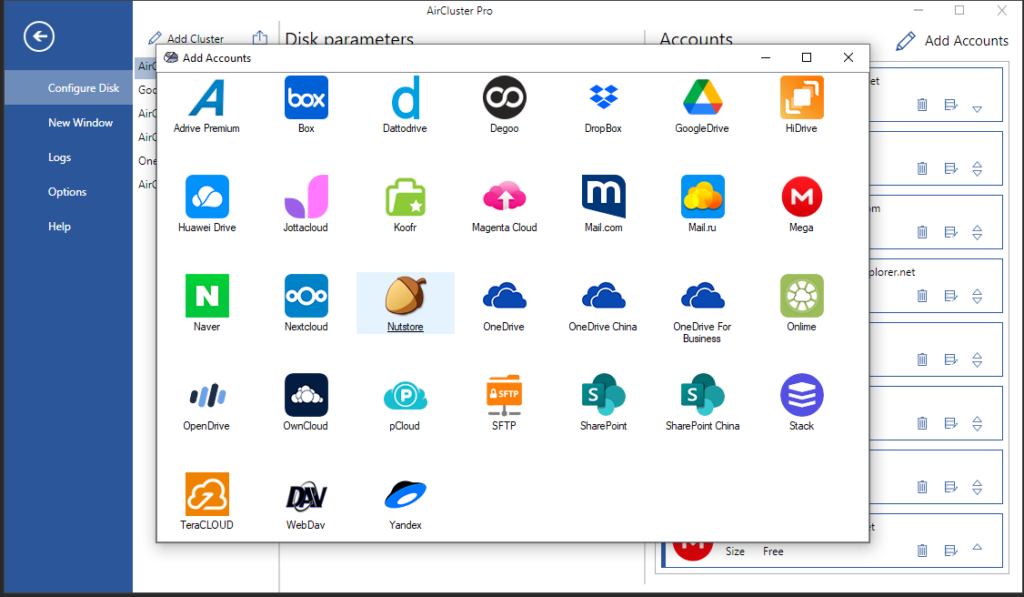 Once the cluster is created, you can start working with Air Cluster. You can upload files and folders, create new folders, change names and sort your files in folders. You can also create synchronizations between your computer and the cluster to keep the files you have stored in the cloud up to date.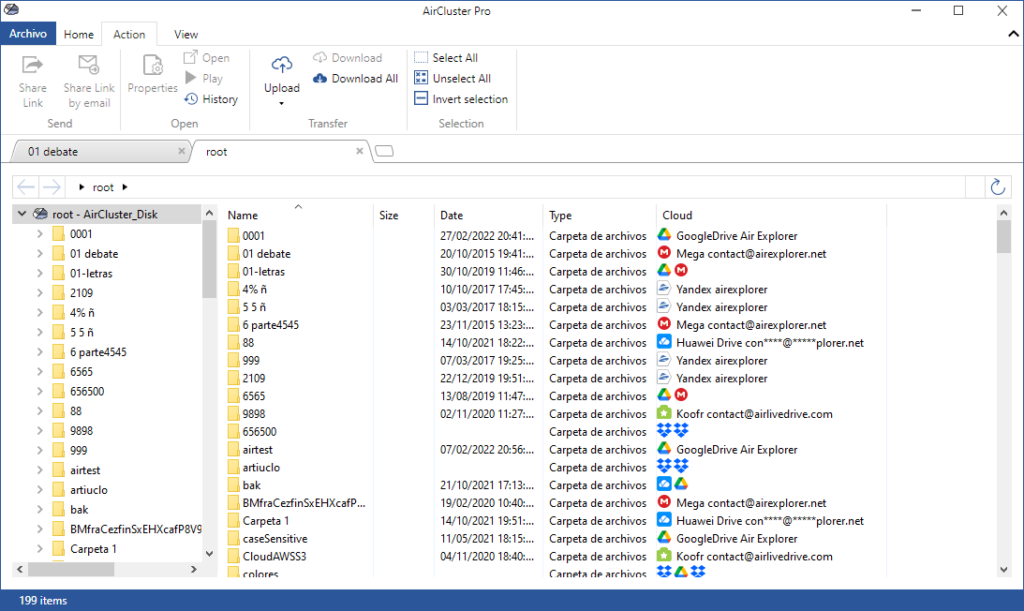 Another advantage of working with Air Cluster is that you can open the files saved in the cloud on your computer, work on it, modify it and save it directly to the cloud, so you don't have duplicate files.