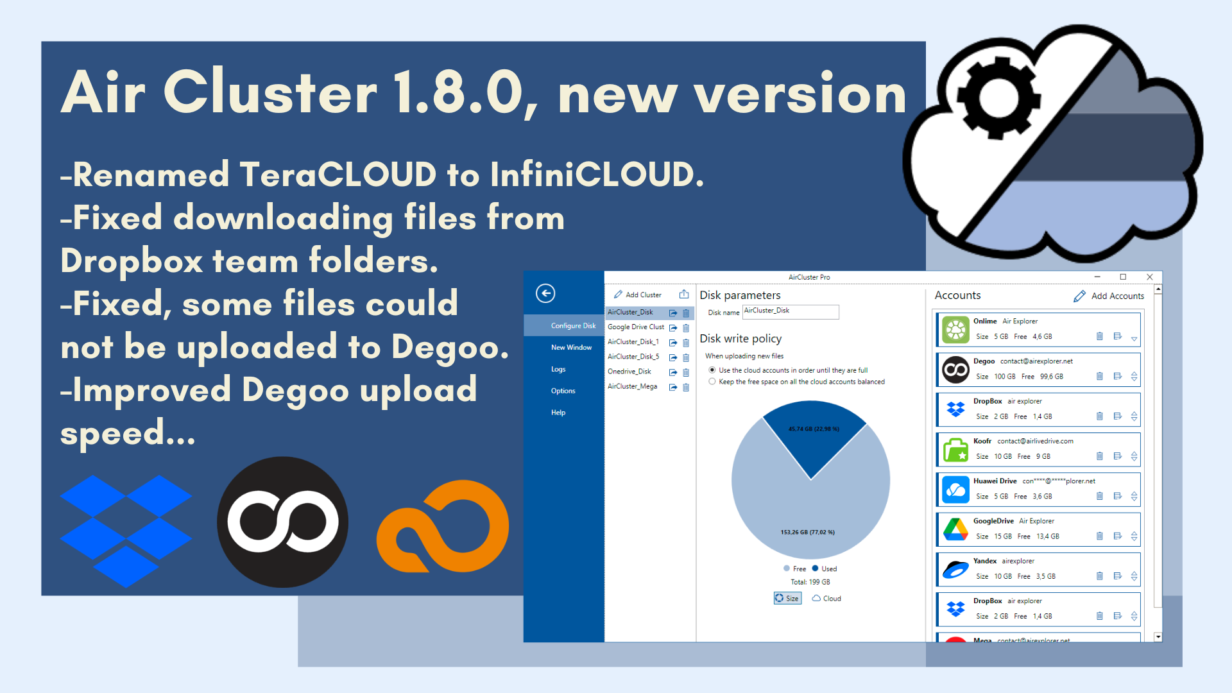 Air Cluster 1.8.0, new version
List of changes:
-Fixed crash uploading to mega thumbnails.
-Save clusters list on any change.
-Fixed Yandex.
-Renamed TeraCLOUD to InfiniCLOUD.
-Fixed issue uploading very large files to Google Drive with very slow connections.
-Fixed, some files could not be uploaded to Degoo.
-Fixed downloading files from Dropbox team folders.
-Fixed Dropbox generate shared links.
-Fixed 1 second time difference for some Degoo uploads.
-Fixed, dragging to some folders in Jottacloud and Onlime was not possible.
-Fixed adding Huawei Drive accounts.
-Fixed, it was not possible to upload files larger that 2GB to HiDrive.
-Improved Degoo upload speed.
-Now it is possible to download Dropbox paper and Google Documents on Dropbox.
-Fixed Box can not read folder with more than 300000 items.
-Updated Portuguese translation (Thanks to Leinad4Mind).