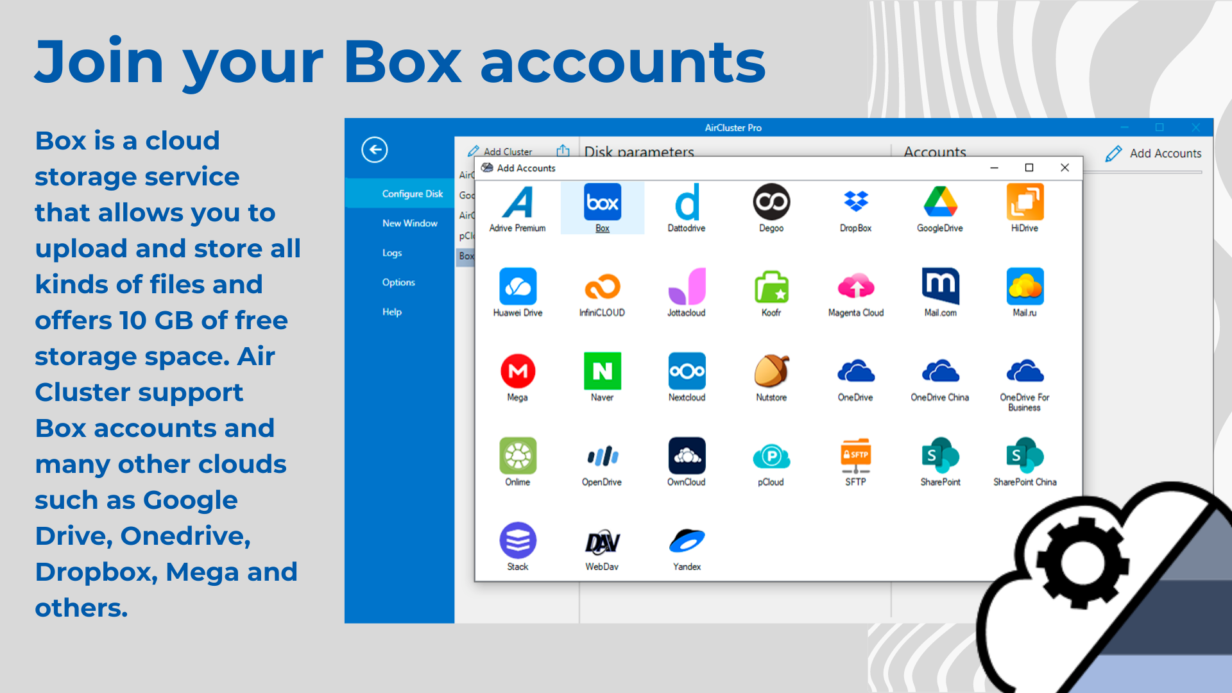 Join your Box accounts
Box is a cloud storage service that allows you to upload and store all kinds of files and offers 10 GB of free storage space. Air Cluster support Box accounts and many other clouds such as Google Drive, Onedrive, Dropbox, Mega and others. You can create a cluster of Box accounts to get a large capacity cloud where you can store your files and make your backups.
By saving your files in the cloud you can access your files from anywhere and from any device with Internet access. In addition, by creating a cluster of Box accounts you get a larger storage capacity than physical devices. You also have the option to share files so you can work more efficiently as a team.
If you want to create a cluster, all you have to do is install Air Cluster, add a cluster and add the Box accounts you have to this cluster.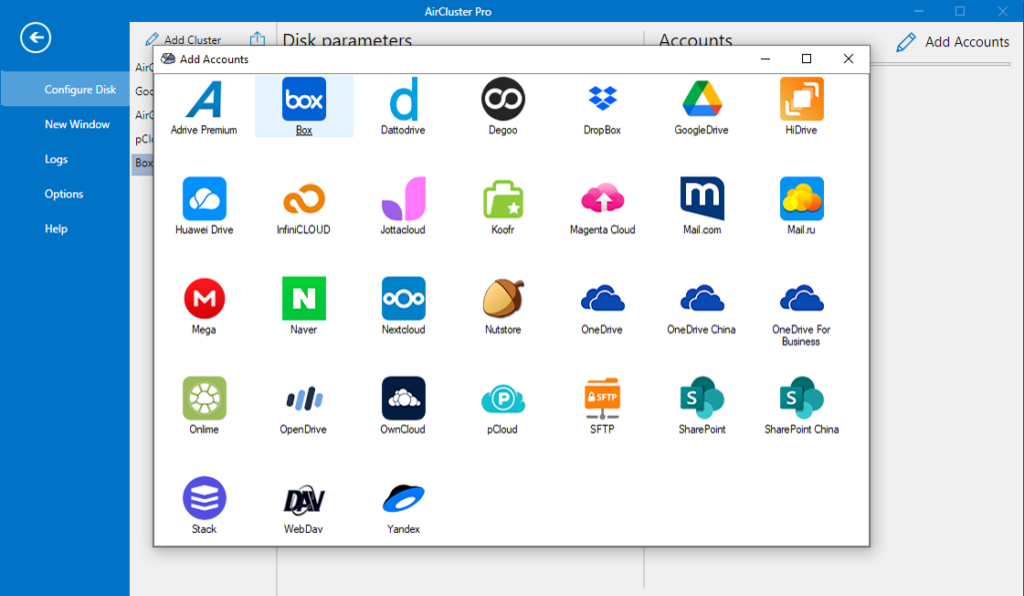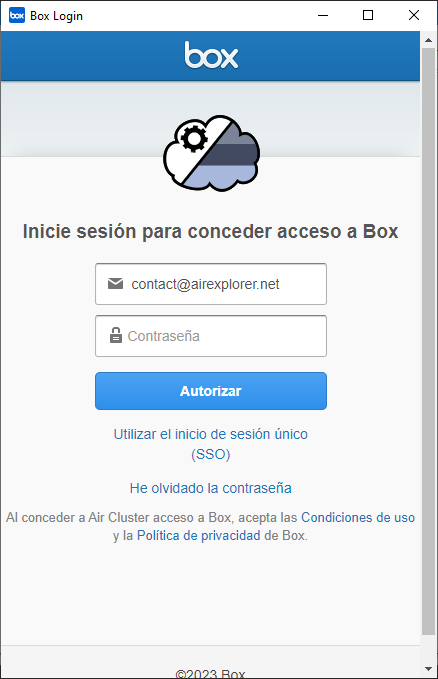 Once you have added the Box accounts, you can see on the graph the total amount of space you have available, how much you have used and how much you have free.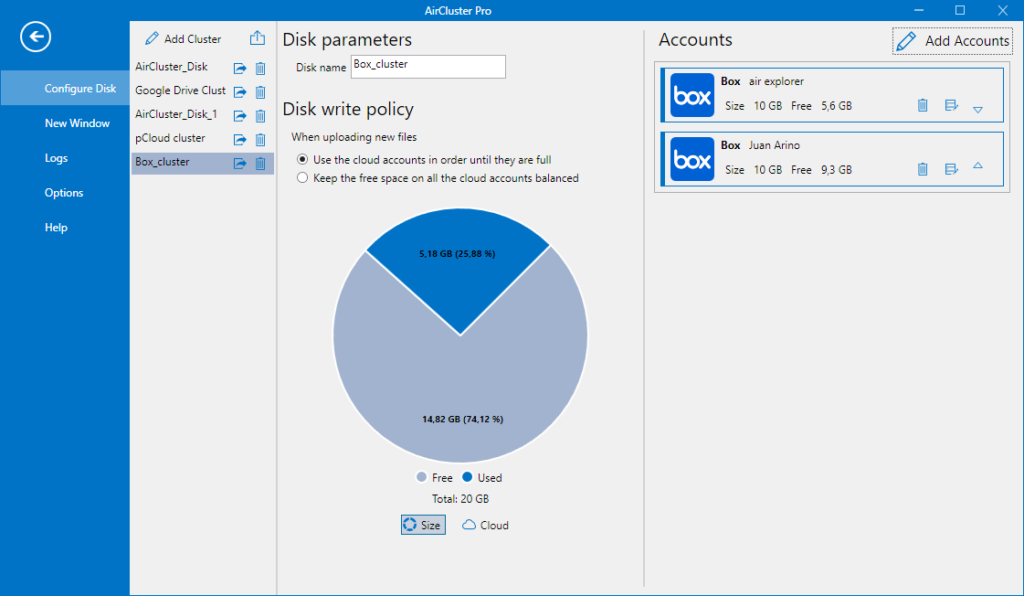 To start working with the Box account cluster, in the Home window, open the cluster you have created with the accounts.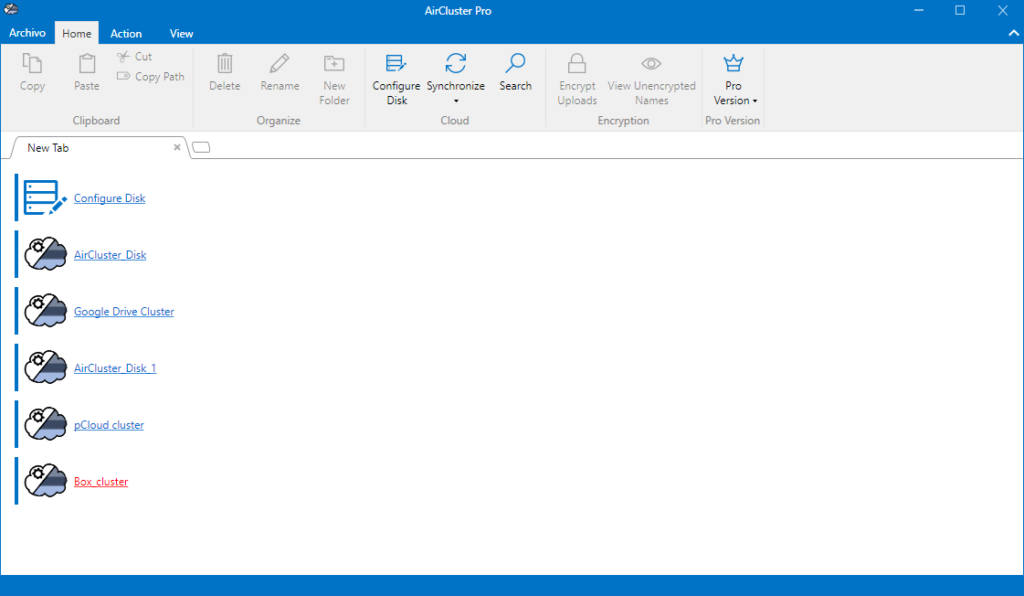 You can upload all your files from your PC or move files from other clouds to the cluster. You can work with the files saved in the cluster, modify them and save them directly in the cloud. You can also share files and folders to work better with your team.