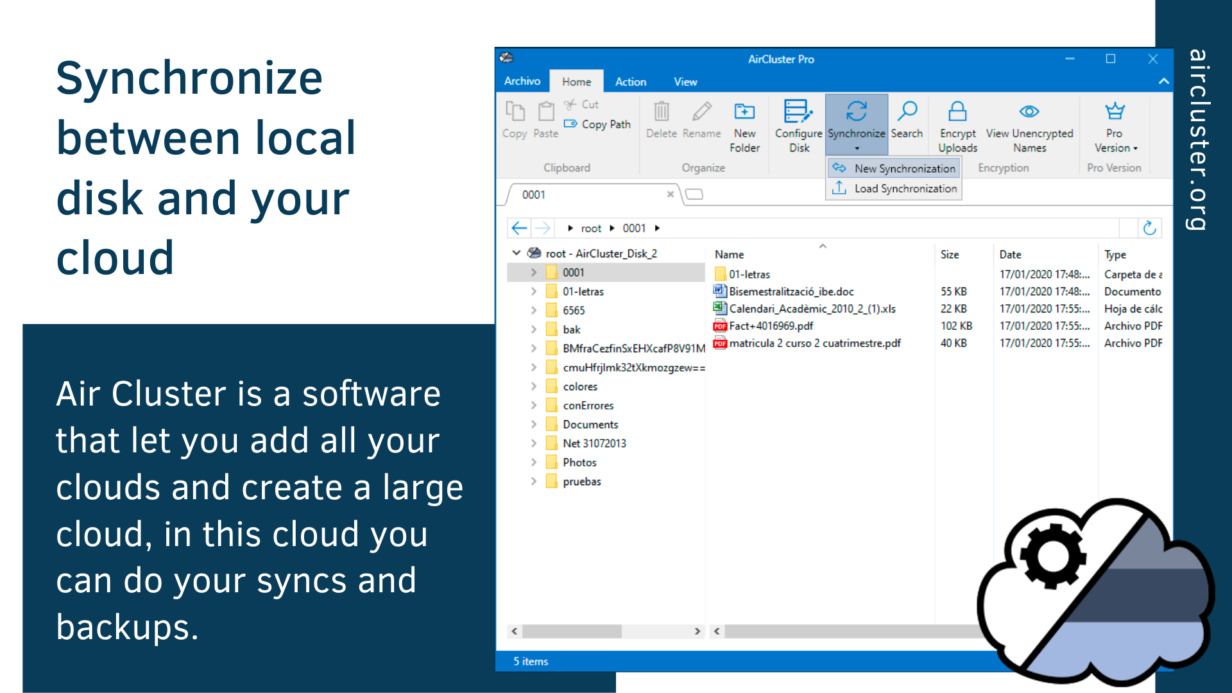 Synchronize between local disk and your cloud
Air Cluster is a software that let you add all your clouds and create a large cloud, in this cloud you can do your syncs and backups.
First you have to download Air Cluster and create your cluster with all your clouds. You can download the software in this link:
Once you have created the cluster by adding all your clouds you have to open the synchronization window.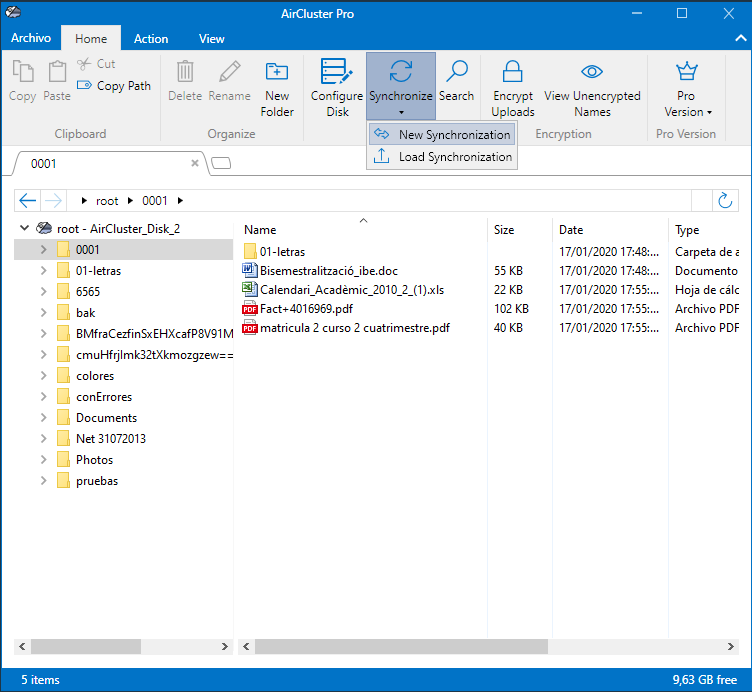 From the synchronization window you have to choose your local disk on one side and on the other the cluster you have created, so you can save your files from your local disk in the cloud.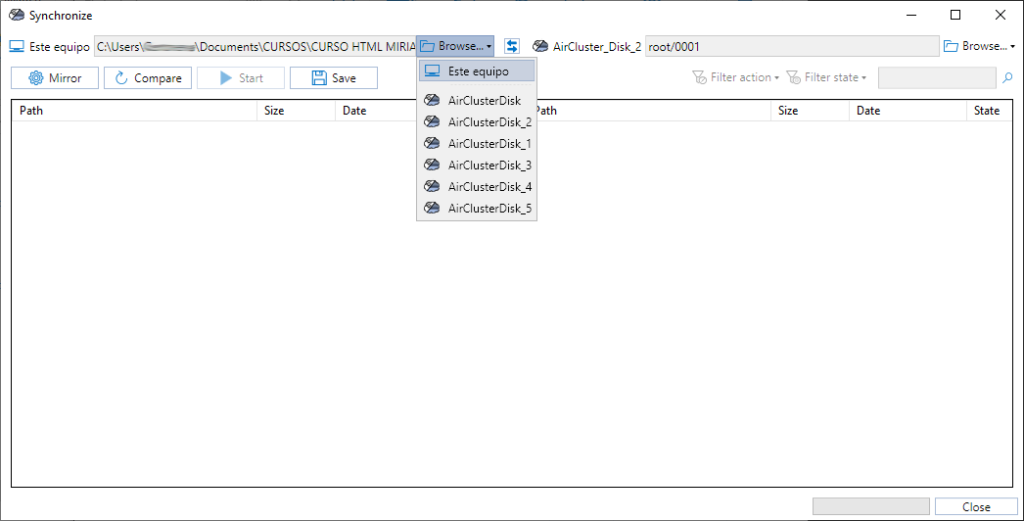 If you already have your files in the cloud and you want to upload new or modified files, you can choose other types of synchronization.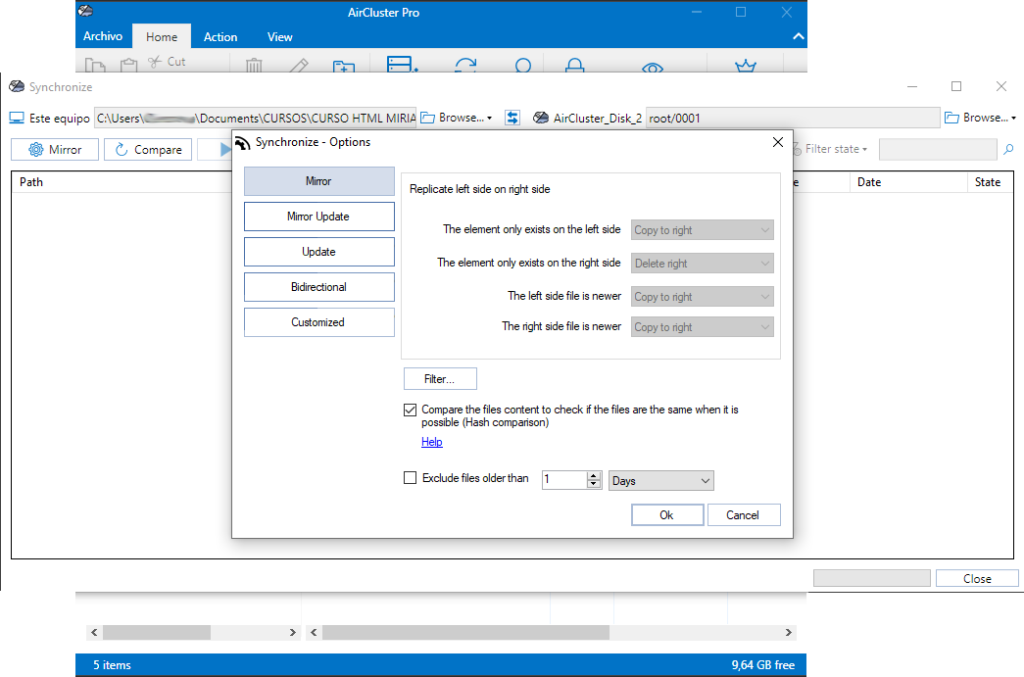 If you have already chosen the type of synchronization you can start the synchronization. With Air Cluster you have the option to save the synchronization and reload it at another time.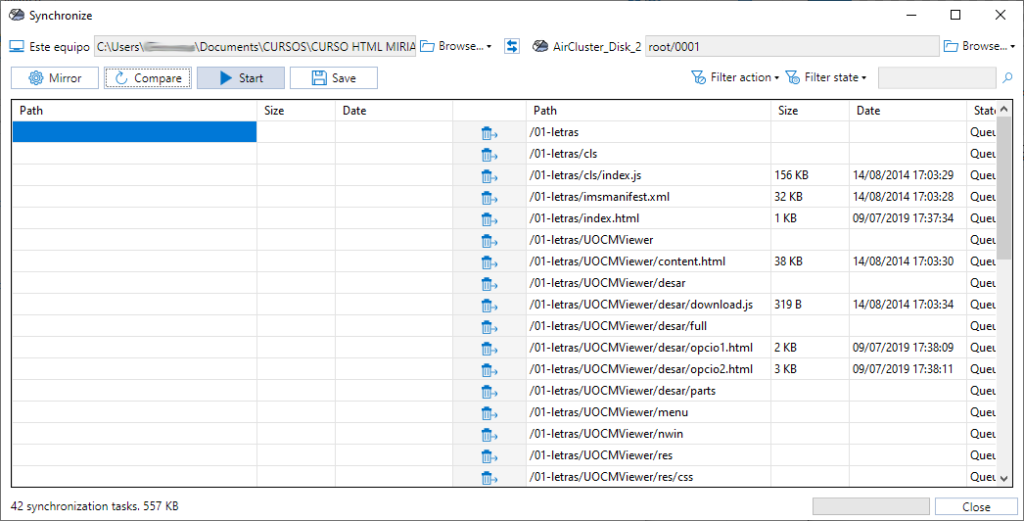 During the synchronization you can filter the list of files to monitor the progress.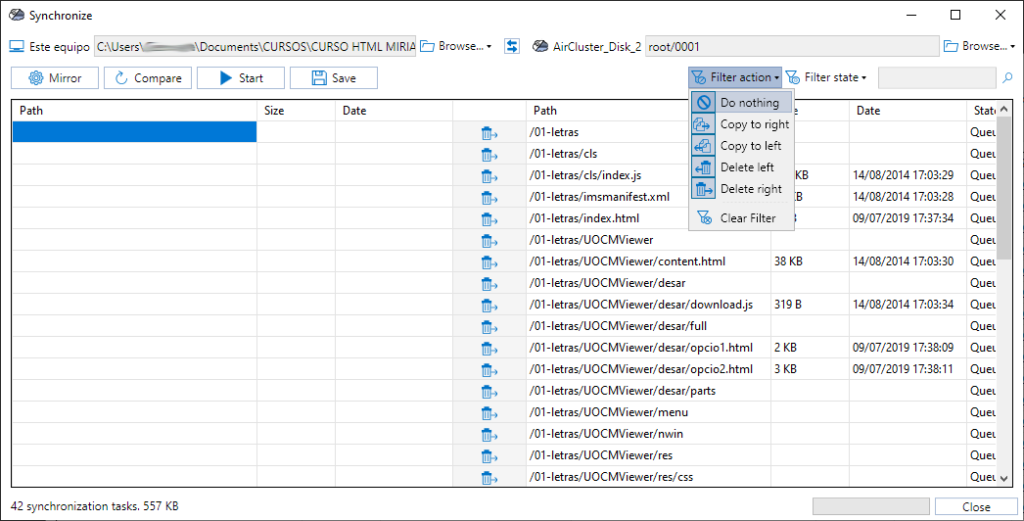 You can filter according to the action or status.