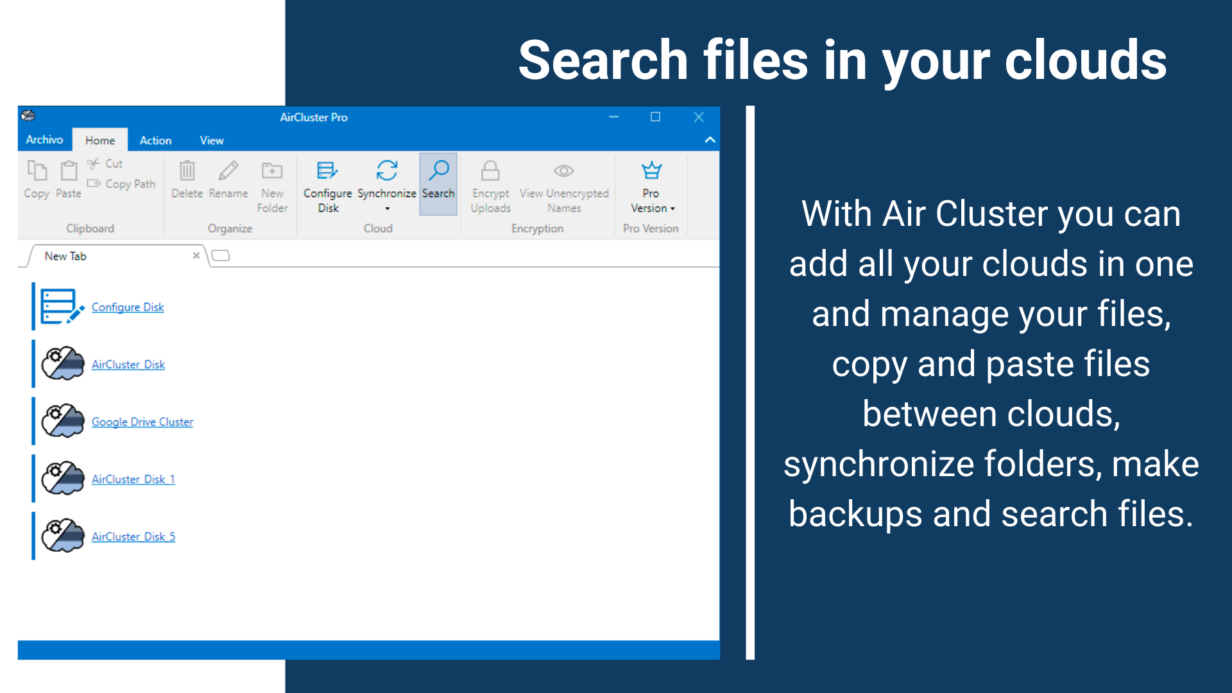 Search files in your clouds
With Air Cluster you can add all your clouds in one and manage your files, copy and paste files between clouds, synchronize folders, make backups and search files.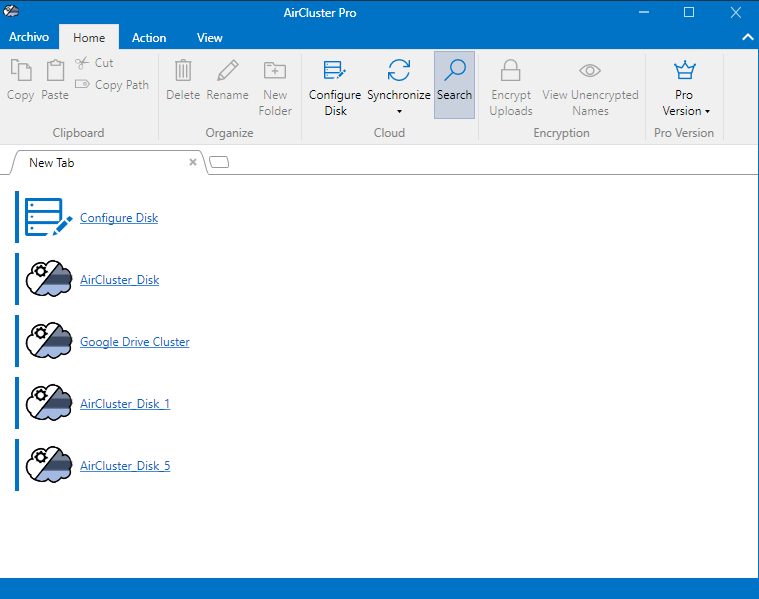 With the search function you can search for all types of files in the entire cluster. It would search across all the clouds that compose the cluster. For example, if you have a cluster composed by a Google Drive, Mega and Onedrive account, it will show the results of searching in those clouds. From the search box you can search by file name or by file type in the cluster you choose.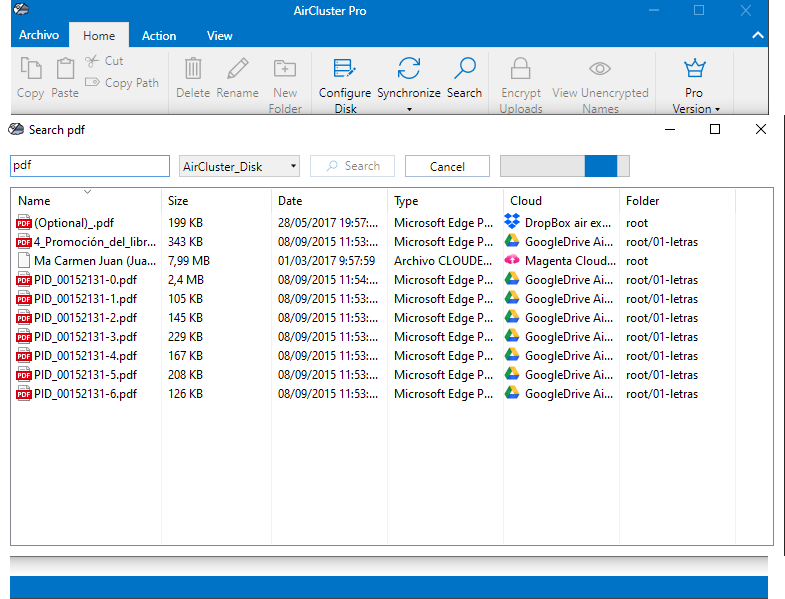 The search result shows it in the search window and selecting the file, with the right button, you can open the file from its location.