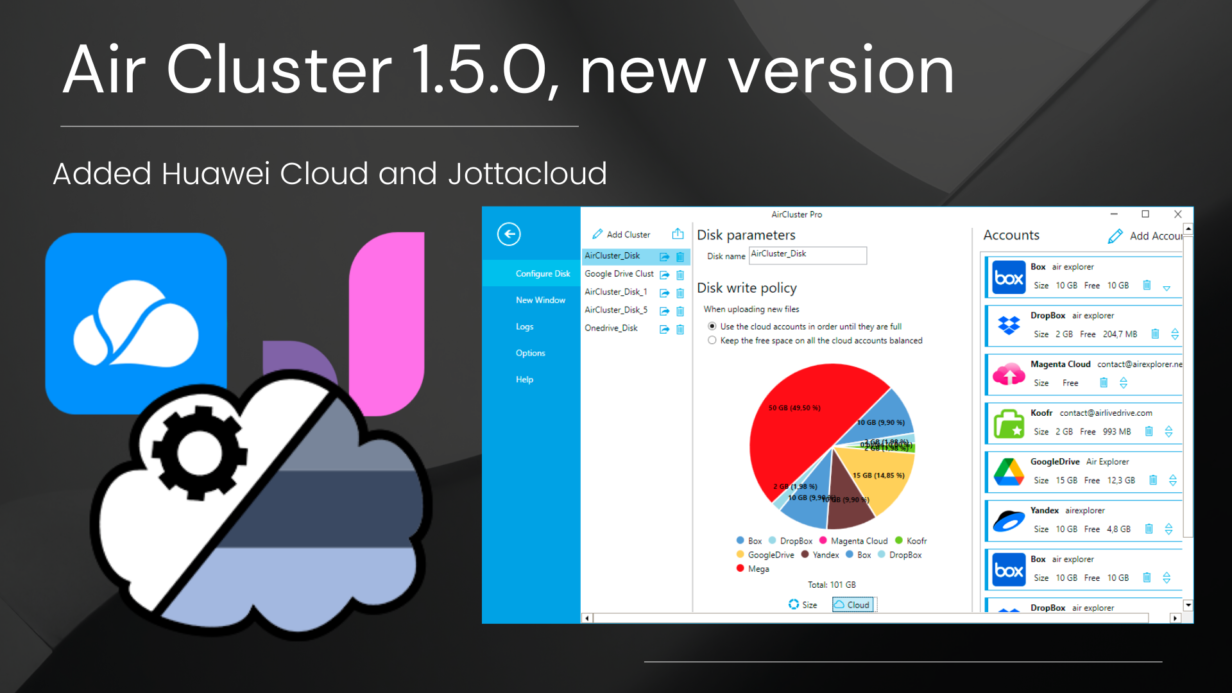 Air Cluster 1.5.0, new version
List og changes:
-Added Huawei Cloud.
-Added Jottacloud.
-Added folder names encryption support.
-Added saving the encryption password.
-Fixed, some mega uploads did not finish well.
-Added "Open with" menu to select the application to open the files in the clouds.
-Mega now keeps the file date on uploads.
-pCloud now keeps the file date on uploads.
-Fixed 429 errors on OneDrive for Business.
-Improved FTP compatibility.
-Added support for Opendrive chunked uploads.
-OpenDrive downloads faster.
-Fixed slow connection to Google Drive for some accounts.
-Improved stability.
-Added Czech translation (thanks to Martin).