You can take out the Air Cluster synchronization tool from the «Home» window. Here, you can start a synchronization or load one that you have saved beforehand.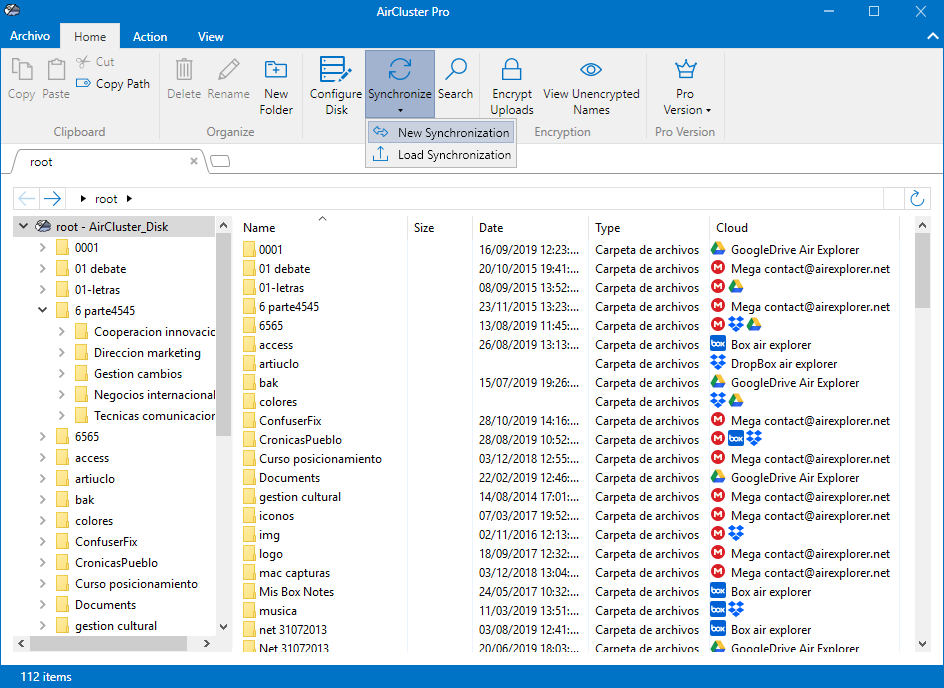 The two folders / cluster / local hard disk you want to synchronize are searched from the synchronization window.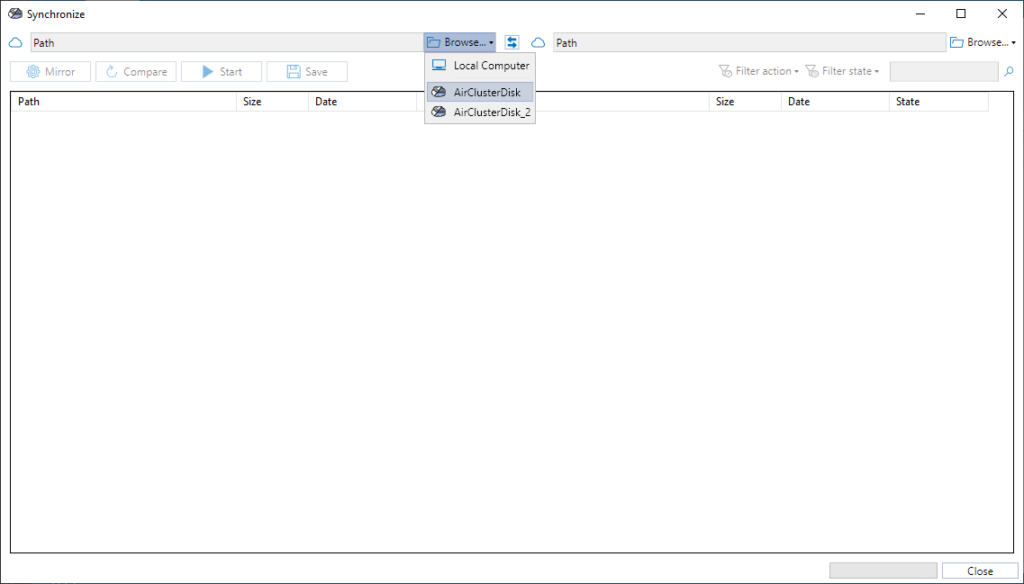 From this same screen you can choose the type of synchronization: mirror, mirror updated, updated, bidirectional and customized. In addition, some filters can be added.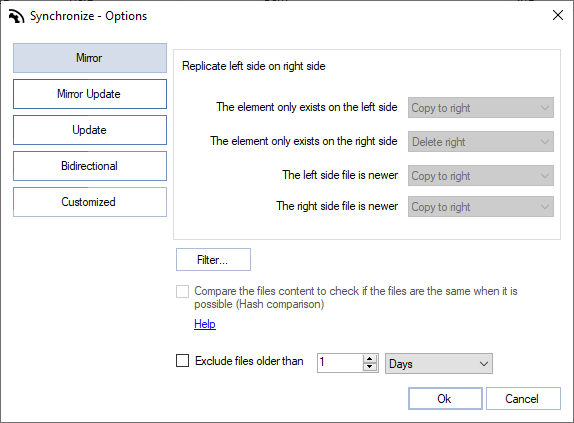 Once you have configured the folders and the type of synchronization you can start it.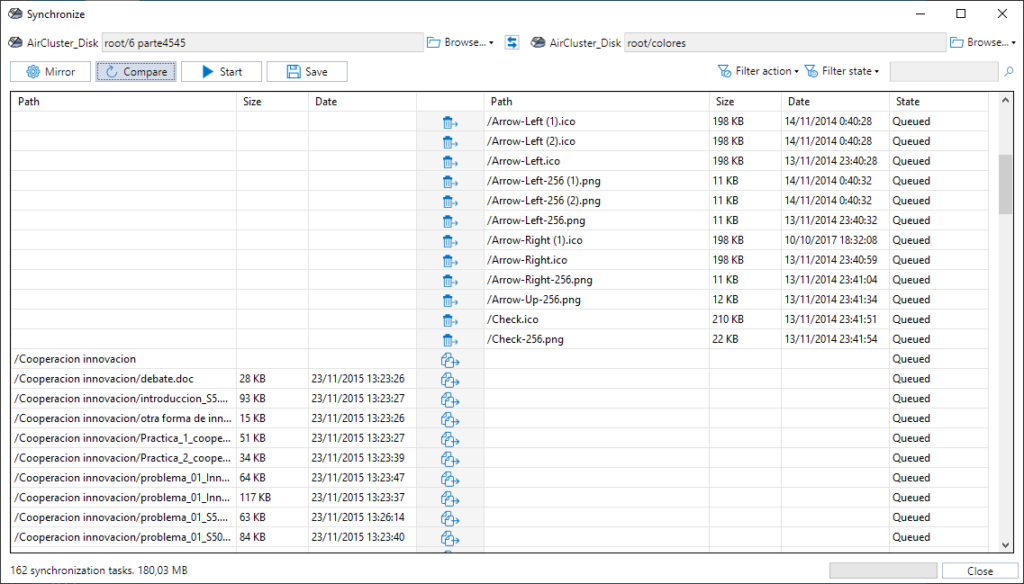 You can also save the synchronization from here to reload it if you want to repeat it again.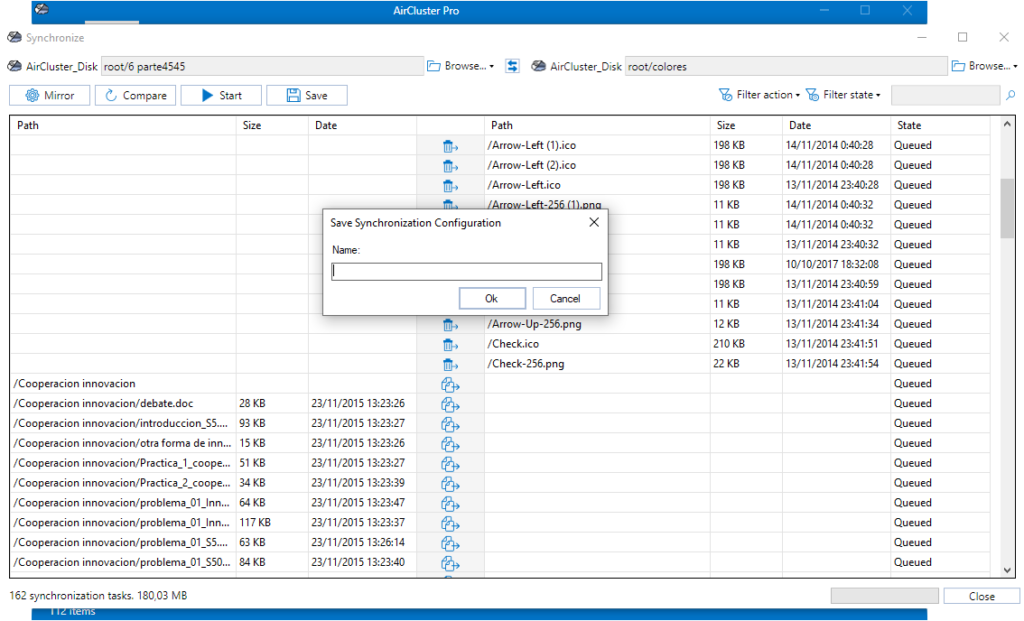 ---