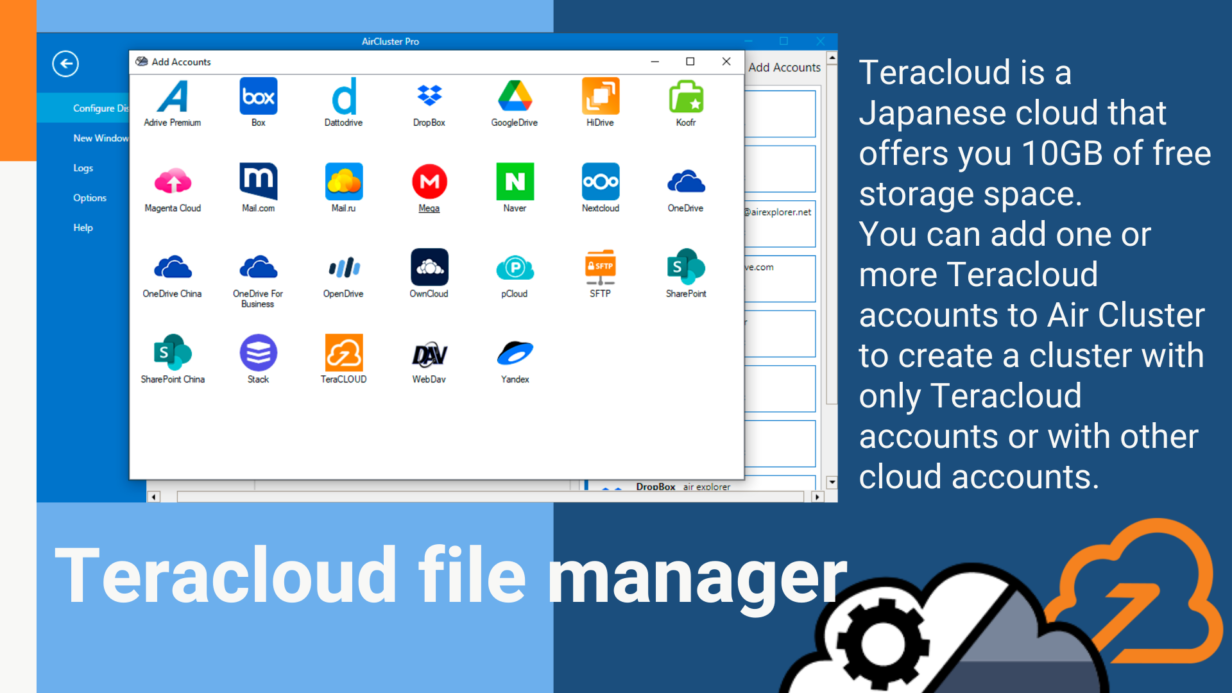 Teracloud file manager
Teracloud is a Japanese cloud that offers you 10GB of free storage space. You can add one or more Teracloud accounts to Air Cluster to create a cluster with only Teracloud accounts or with other cloud accounts. If you work with your clouds in Air Cluster you will get a large capacity cluster where you can make the backups of your computer or other clouds.
If you want to have a Teracloud account is very easy, you just have to sign up on their website:
In your Teracloud configuration page, you have to enable "Turn on Apps Connection".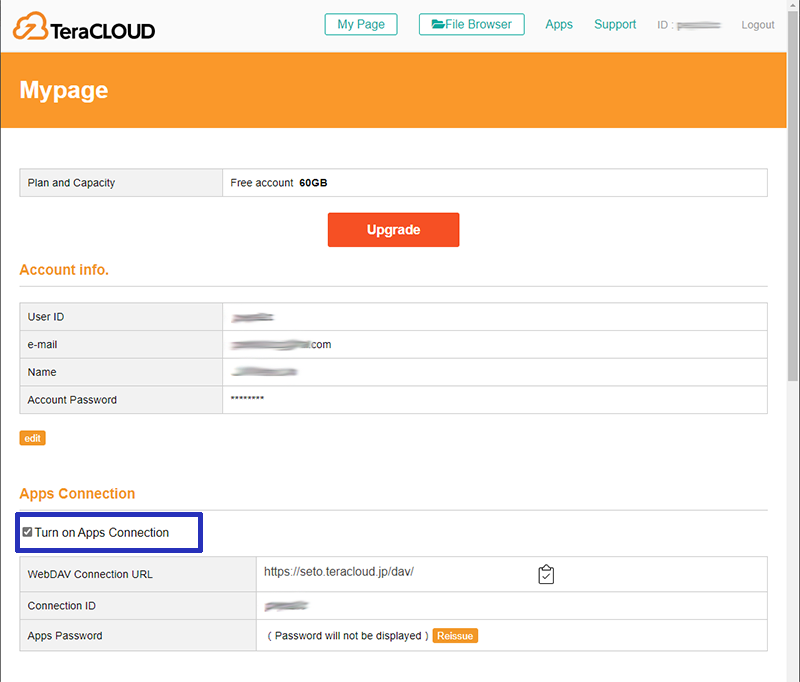 Afterwards, you just have to add your Teracloud account in Air Cluster using the Apps Password.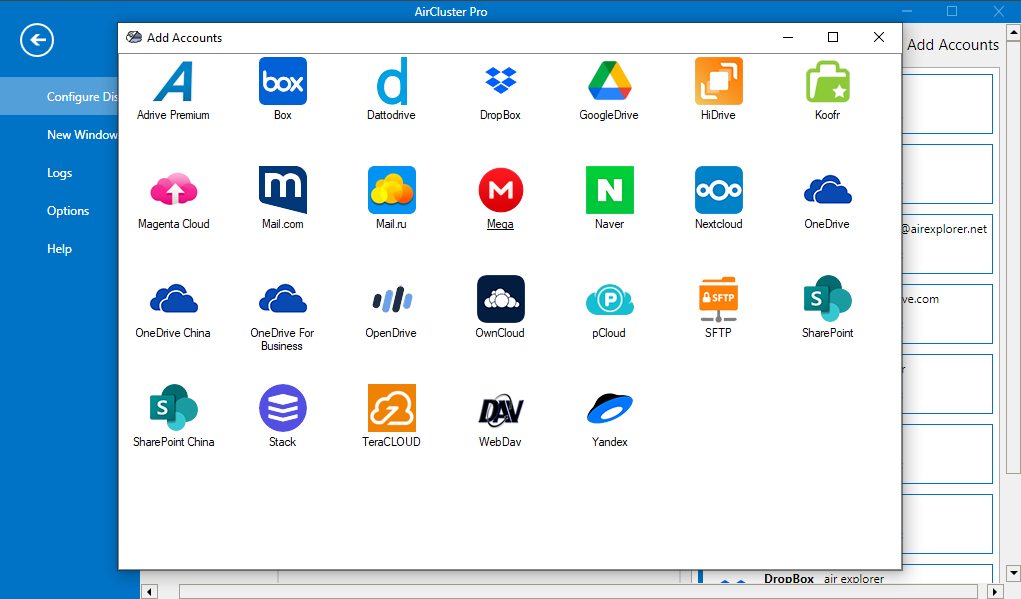 Once your account is added to the cluster, you can monitor the space you have in each of the clouds that make up the cluster.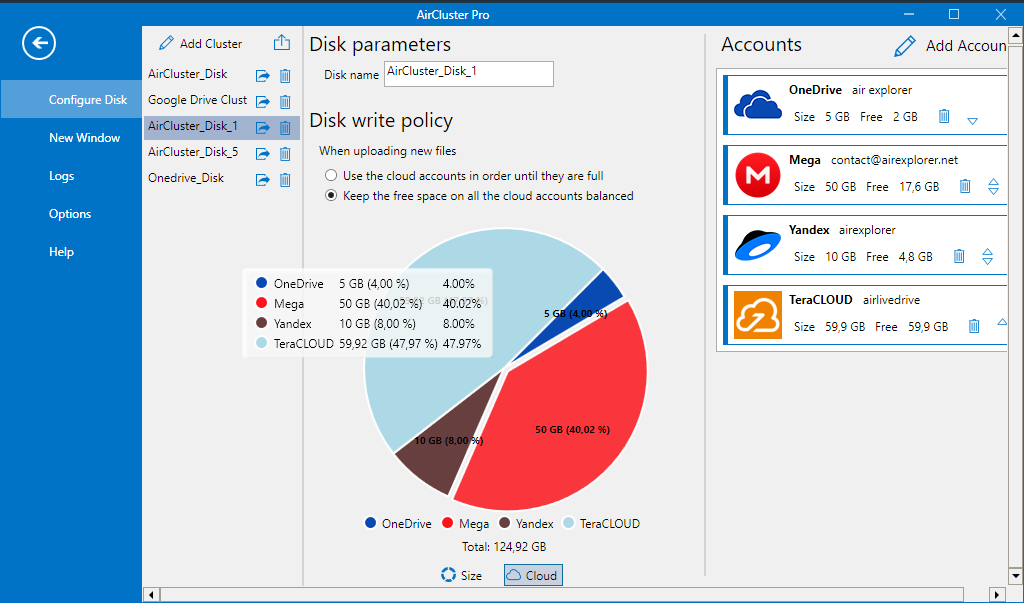 Working with the cluster is very easy. You can drag or copy and paste files from your Windows Explorer in your computer to the cluster in Air Cluster and the files will be uploaded to the cloud. You can also create a synchronization to regularly upload your files to the cloud and keep your backup up-to-date.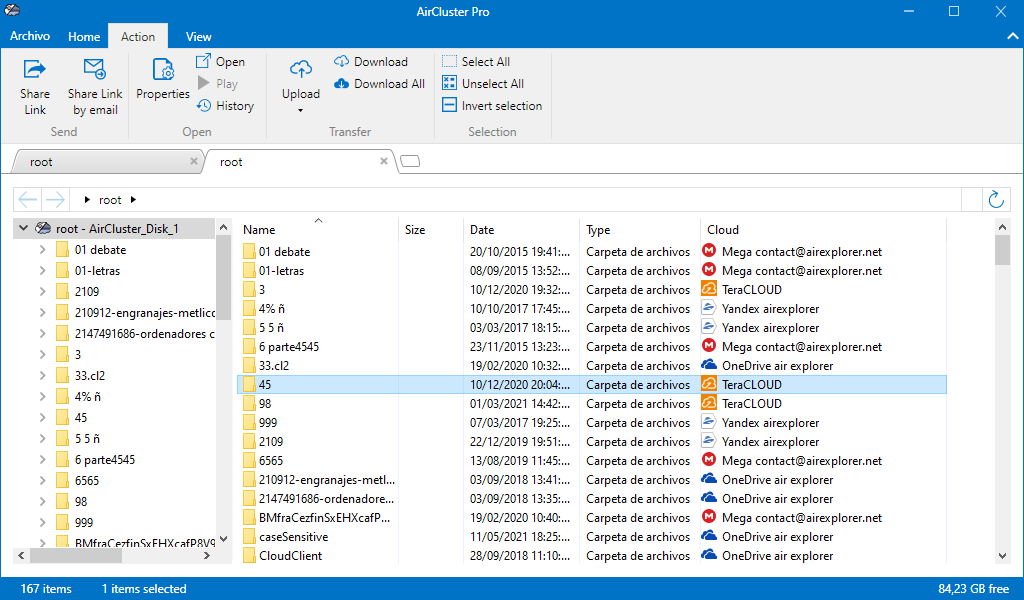 There is currently a promotion open to get up to 60Gb of free space in Teracloud, installing Air Live Drive and adding your Teracloud account to the program: